Anti-Fog Protective Safety Goggles
Please allow 1 business day for order processing. Order Now!
Product Detail
**Please note, due to the nature of this item there are no refunds, exchanges or returns. 
If you need bulk quantities, please email contact@acsmaterial.com. Thank you!
INTERNATIONAL ORDERS: We are unable to fulfill orders for lab supplies shipping outside of the USA. Orders shipping to Alaska, Hawaii, Puerto Rico & US territories will incur extra shipping fees. 
INQUIRIES: The best way to contact us is by email. Please email contact@acsmaterial.com if you have urgent inquiries. 
BUSINESS HOURS: Monday to Friday 9AM to 5PM PST.
Related Products:
KN95 Face Masks/Disposable Face Masks/Gloves/Hand Sanitizer/Alcohol Disinfectant/Face Shield/Safety Goggles
>> Order Here <<

Product Overview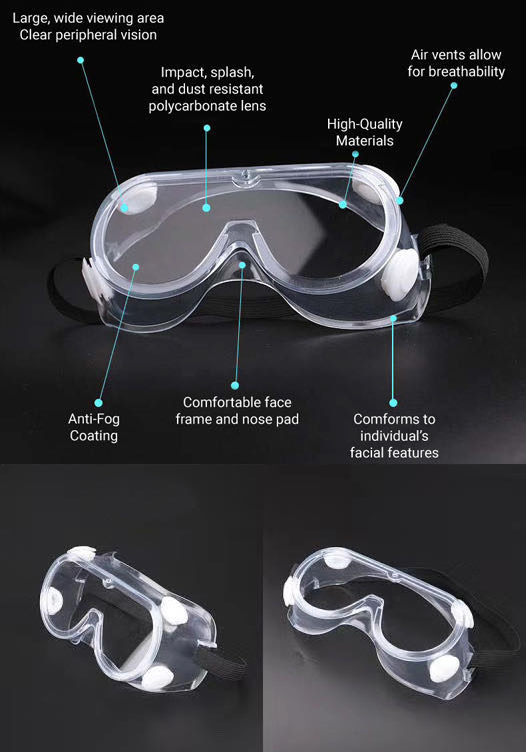 | | |
| --- | --- |
| Product Name: | Anti-Fog Protective Safety Goggles/Glasses |
| Frame: | PVC |
| Lenses: | PC lenses with Anti-Fog Coating |
| Headband: | Woven Adjustable Strap |
| Finish: | Anti-fog / Scratch Resistant |
| Size: | Universal |
| Type: | With indirect vent and adjustable strap |
| Certifications: | CE/FDA/GB14866 |
Features
Eye Safety Isolation: 180°full seal Wrap-Around Lens with (4) white, indirect vents on the top and bottom, protects against impacts, dust, airborne particles and chemical splashes. Protect your safety in special times.
Human Optics and Anti Fog Design: Wide vision, can prevent wind, dust and saliva spray. Clear PC lens with anti-fog coating provides optical clarity for a wide variety of applications. Offer a clear vision that well-suited to most work environments.
Hardened and Coating Film Lens: High impact and wear resistant, anti-scratch.
Flexible and comfortable: Over the glasses (OTG) design, you can wear glasses inside. Soft frame, nose pad and adjustable headband make it more comfortable to wear.
 Applications
Wide application and multi-purpose.
Can be used in a wide variety of industrial, chemical or do-it-yourself applications.
Ideal for use in Labs, Chemical, Home, Classroom and Workplaces for safety.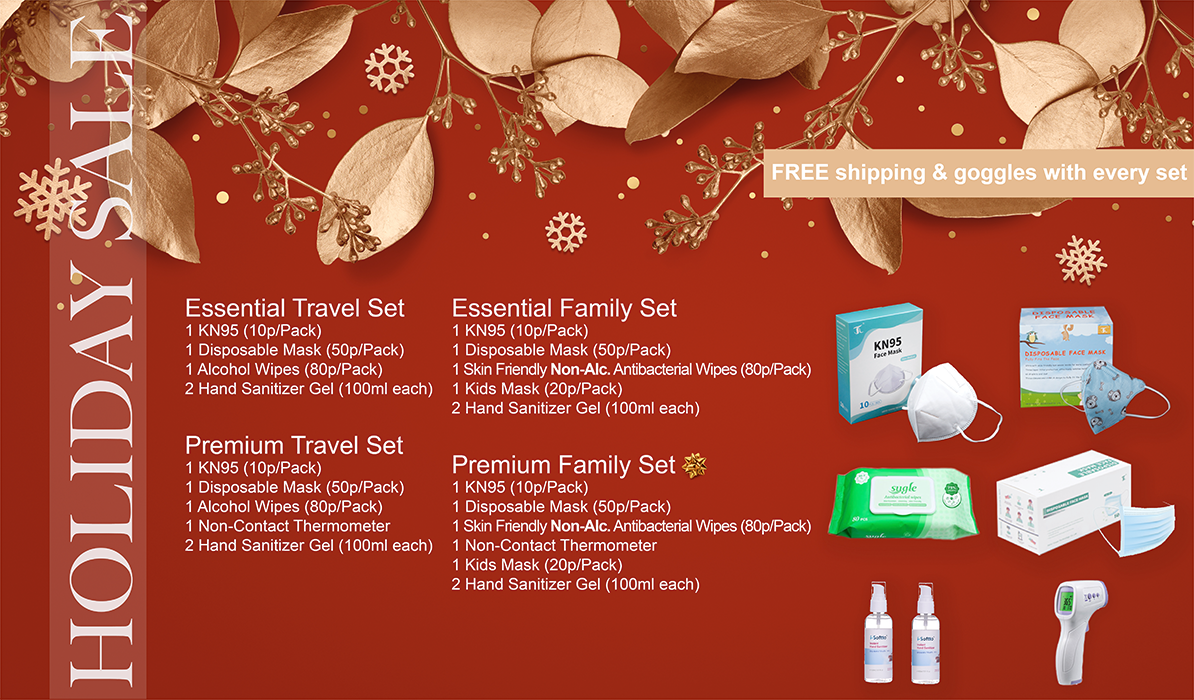 Disclaimer: ACS Material, LLC believes that the information in this Technical Data Sheet is accurate and represents the best and most current information available to us. ACS Material makes no representations or warranties either express or implied, regarding the suitability of the material for any purpose or the accuracy of the information contained within this document. Accordingly, ACS Material will not be responsible for damages resulting from use of or reliance upon this information.