CVD Graphene on Si/SiO2 (Graphene Factory)
Large size graphene, 6" and 8" diameters
Product Detail
1. Preparation Method
CVD Method and Metal Assisted Exfoliation (MAE Process)
2. Characterizations
Monolayer CVD Graphene (Graphene Factory)

Transparency

> 97%

Graphene Coverage

100% with sporadic adlayers

FET mobility*

>2700 cm2/ (V∙s)

Sheet resistance*

430 ± 50 Ω/sq

Grain size

>40 μm

Raman D/G ratio

Indistinguishable to 0.03

Si/SiO2 Substrate

Type/Doping

P/B

Wafer Thickness

700 – 750 μm

Oxide Thickness

300 nm

Resistivity

1-25 (Ω -cm)

Orientation

<1-0-0>

Growth Method

CZ

Metal Impurities

1.00e10 – 5.00e10 (at/cm2)Substrate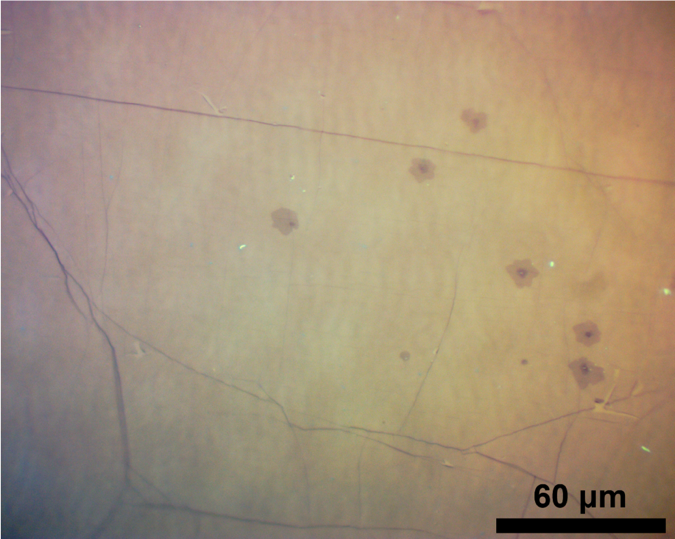 Typical Optical Image of ACS Material Monolayer CVD Graphene (Graphene Factory)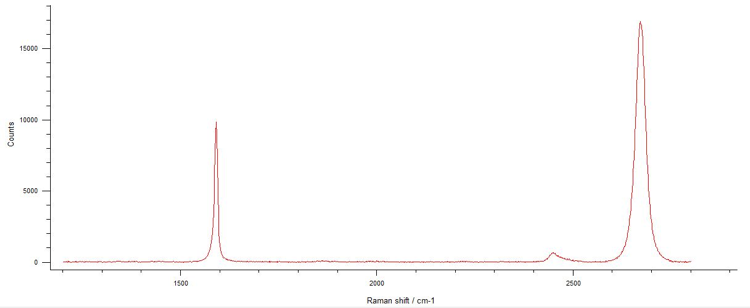 Typical Raman Spectrum of ACS Material Monolayer CVD Graphene (Graphene Factory)
* The indicated product metrics are generic to our transfer process. For all graphene-on-copper products, the displayed range represents electronic data that we have obtained using our in-house transfer capabilities to transfer graphene to SiO2. Your own mobility and sheet resistance numbers will depend entirely on the transfer methods that you use, and the resultant quality of your transfers.
3. Application Fields
1) Catalyst
2) Supercapacitors
3) Solar energy
4) Graphene semiconductor chips
5) Conductive graphene film
6) Graphene computer memory
7) Biomaterials
8) Transparent conductive coatings
4. User Instruction
1) To ensure the maximum shelf life of your graphene sample, it is best stored under vacuum or in inert atmosphere (Argon or Nitrogen) conditions once the vacuum sealed package has been opened.
2) The plastic packaging substrate makes a great surface for cutting your large graphene sheet into smaller pieces. The best tools for cutting the foil are a rolling blade or a sharp scalpel blade. Please recycle your substrates when they are no longer needed!