Inductively Coupled Plasma Optical Emission Spectroscopy/Mass Spectrometry (ICP-OES/MS)
Product Detail
Test Service

Option #1

Option #2

Test Method

Inductively Coupled Plasma-

Optical Emission Spectroscopy

(ICP-OES)

Inductively Coupled Plasma-

Mass Spectrometry

(ICP-MS)

Instrument Model

PerkinElmer 8300, PerkinElmer ICP 2100, ICAP7400, PerkinElmer Optima 5300 DV, OPTIMA 8000

PerkinElmer NexION 300X, iCAP6300

Test Content

PPM (ug/mL) Component Analysis

PPB (ng/mL) Component Analysis

Sample Type

Liquid/Powder/Bulk

Liquid/Powder/Bulk

Lead Time

2~3 weeks

2~3 weeks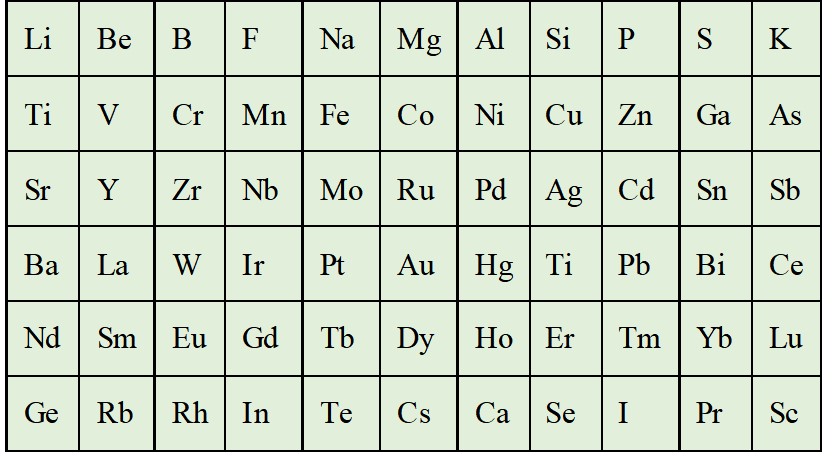 Notes:
     No pretreatment needed at ACS: 
         Provide 10 mL clear solution in water which is neutral to acidic without F ions and  without organics.
     Needs pretreatment at ACS:
For powder and bulk sample: Provide >100 mg;

For liquid sample: Provide

 

5-10 mL, please contact us if it contains organic solvents.
2. It is recommended to note the relevant information of the sample when completing the order form, we will perform the pretreatment based on given information to ensure the accuracy of the results.
3. Please download and print the order form and send it with the sample after the order is completed.
4. All samples are non-returnable and please contact us if you have special requests.

Disclaimer: ACS Material, LLC believes that the information in this Technical Data Sheet is accurate and represents the best and most current information available to us. ACS Material makes no representations or warranties either express or implied, regarding the suitability of the material for any  purpose or the accuracy of the information contained within this document. Accordingly, ACS Material will not be responsible for damages resulting from use of or reliance upon this information.