Thermal Test of Free Standing Wires/Fibers and Films (Sub-Micrometer Thick)
sub-μm-thick; Room Temperature to 10K
Product Detail
ACS Material Thermal Testing Services:
Thermal Conductivity (κ);
Thermal Diffusivity (α)
Specific Heat (Cp)
| | |
| --- | --- |
| Test Service | Thermal Conductivity; Thermal Diffusivity and Specific Heat |
| Sample | Free Standing Wire/Fiber or Film (sub-μm-thick) 1,4 |
| Test Method | Transient Electrothermal Technique (TET) 2 |
| Temperature Range | Room Temperature or Room Temperature to 10K |
| Lead Time | 1-3 weeks 2,3 |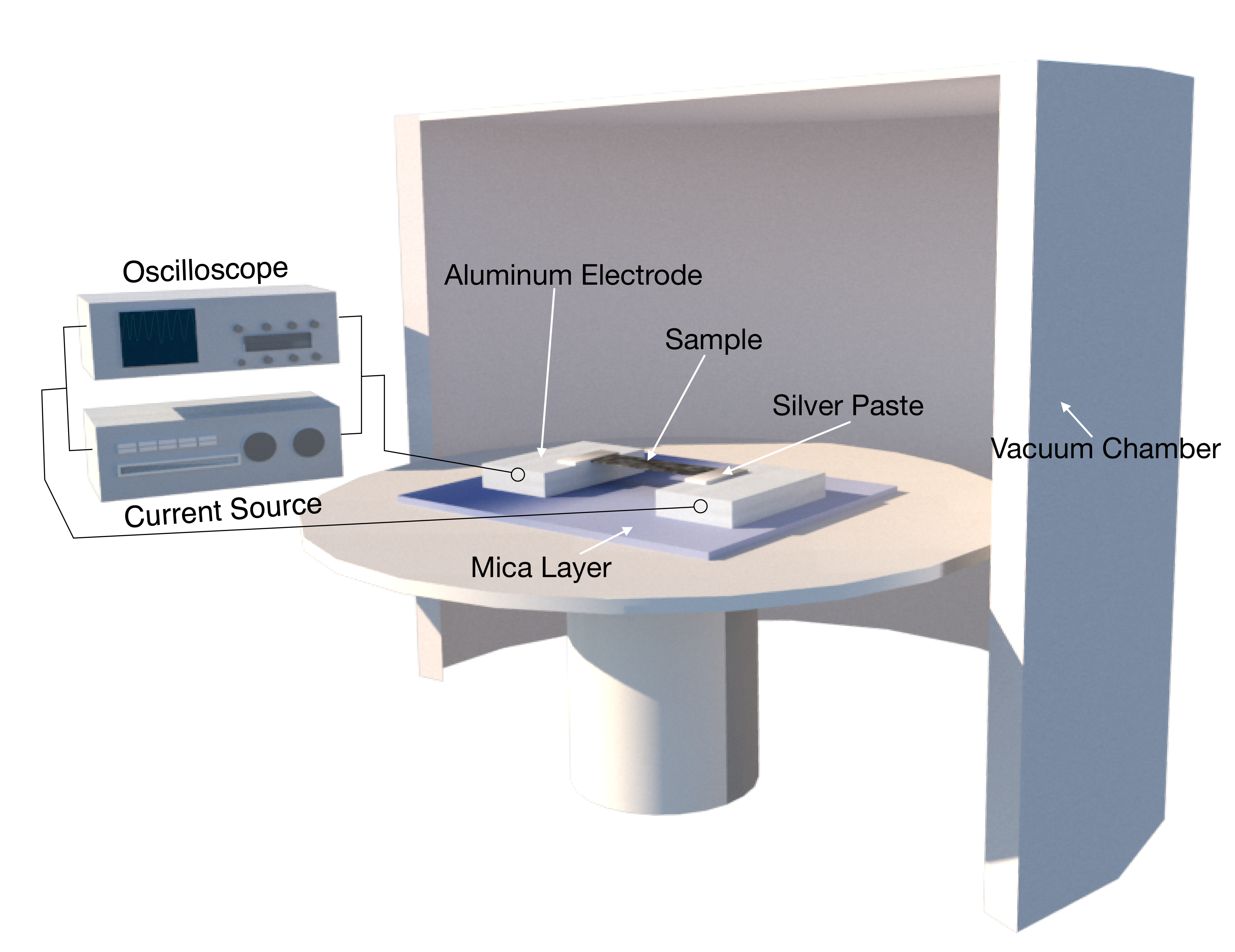 Schematic of Typical Thermal Testing Method
Notes:
1. Sample Requirements:
Thickness: ~ sub-micron thick (sub-μm)
Length: ~ 1mm
Quantity: 3 samples
2. Reference only and it may vary from sample to sample.
3. Normally, Room Temperature to 10K measurement has a longer lead time.
4. All samples are non-returnable and contact us if you have special requests.
Disclaimer: ACS Material, LLC believes that the information in this Technical Data Sheet is accurate and represents the best and most current information available to us. ACS Material makes no representations or warranties either express or implied, regarding the suitability of the material for any purpose or the accuracy of the information contained within this document. Accordingly, ACS Material will not be responsible for damages resulting from use of or reliance upon this information.