As low as
$1,056.00
$0.00
Product Detail
CAS No.: 7723-14-0
Two-dimensional black phosphorous, also known as phosphorene, is one of ten allotropes of phosphorous. This material is a new entrant into the field of advanced 2-D materials and shares many of the same properties as others in the same class, such as graphene.
Much of the excitement surrounding black phosphorous stems from its tunable band gap, a critical characteristic missing from graphene. Scientists have been successful in fine-tuning the band gap of black phosphorous in a range from 0.3 to 2.0 electron volts, a wider range than any other 2-D material currently being studied. The band gap also opens possibilities in photonics, since light absorption, emission, and modulation abilities are dependent upon the size of the band gap. Black phosphorus's wide band gap range allows it to absorb and emit light with wavelengths from 0.6 to 4.0 micrometers, both visible and infrared.
ACS Material is proud to be at the forefront of research into 2-D materials by providing high-quality black phosphorous crystal to leading innovators around the world.
1. Preparation Method
Chemical vapor deposition method
2. Characterizations
| | |
| --- | --- |
| Composition: | Black phosphorus |
| Appearance: | Sheet-like particle structure with metal-like luster |
| Particle Size: | Width: several mm; Length: 1 cm |
| Package: | Vacuum silica tube (8 cm) |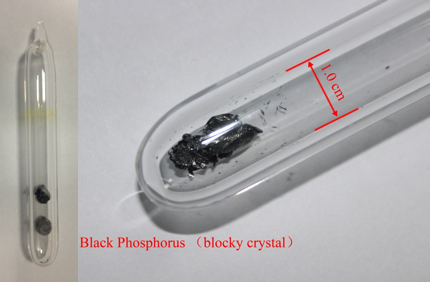 Image (1) of ACS Material Black Phosphorus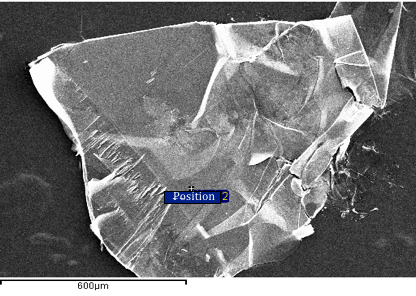 SEM Image (2) of ACS Material Black Phosphorus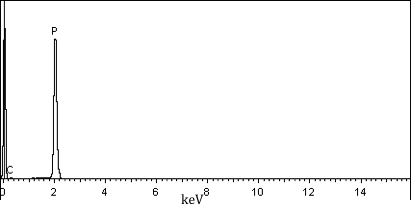 EDX pattern of square area Image (3) of ACS Black Phosphorus in the above SEM image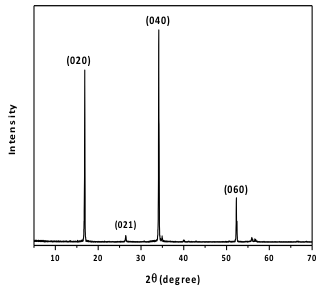 XRD pattern Image (4) of ACS Black Phosphorus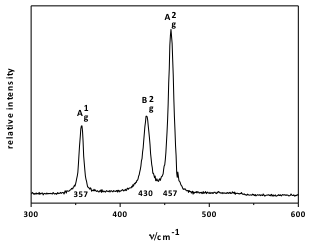 Raman spectrum Image (5) of ACS Black Phosphorus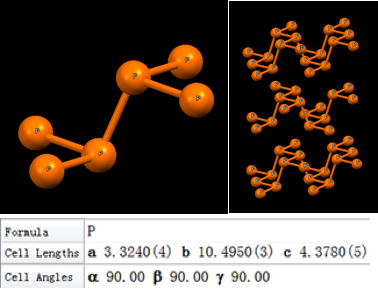 Single crystal X-ray diffraction result image (6) of ACS Black Phosphorus
3. Application Fields
Compared with other allotropes of phosphorus (white and red phosphorus)' black phosphorus is a thermodynamic stable semiconductors with high charge-carrier mobility. And it is a promising material that can be widely used in field-effect transistors' optoelectronic device and so on.
Disclaimer: ACS Material LLC believes that the information on our website is accurate and represents the best and most current information available to us. ACS Material makes no representations or warranties either express or implied, regarding the suitability of the material for any purpose or the accuracy of the information listed here. Accordingly, ACS Material will not be responsible for damages resulting from use of or reliance upon this information.