Product Detail
CAS No.: 308063-67-4
ACS Material uses chemical vapor deposition (CVD) to produce discontinuous carbon nanofibers. Carbon nanofibers demonstrate remarkable versatility; these highly graphitic nanoparticles possess a unique surface state as well as exceptional electrical, thermal, and mechanical properties. This combination of characteristics has possibilities for wide applications across many industries and applications.
Metals. Polymers reinforced with carbon nanofibers (CFRP) are replacing metals such as steel and aluminum in cars, planes, sporting goods, and more. CFRPs are also used to reinforce concrete and other building materials.
Rubber. Low-friction carbon nanofibers added to tires improve traction by increasing rolling and abrasion resistance and enhancing wet grip.
Lubrication. Their low friction coefficient also makes carbon nanofibers ideal for reducing friction in oil and water-based fluids. And, as an added bonus, carbon nanofibers are stable under harsh conditions.
Electronics. Carbon nanofibers conduct electricity really well; they're ideal for many electronic devices, including batteries, transistors, and capacitors.
Carbon nanofibers are just one of many advanced nanomaterials offered by ACS Material. Our cutting-edge research materials are trusted by innovators around the world. Call today for more information about carbon nanofibers or any of our other graphene and graphene-related products.
Preparation Method
Chemical Vapor Deposition (CVD) Method
Characterizations
| | |
| --- | --- |
| Purity: | >85% |
| Appearance: | Black |
| Outer Diameter: | 100-300 nm |
| Length: | 5-50 um |
| Special Surface Area: | >18m2/g |
| Tap density: | 0.043 g/cm3 |
| Electric Conductivity: | 100 s/cm |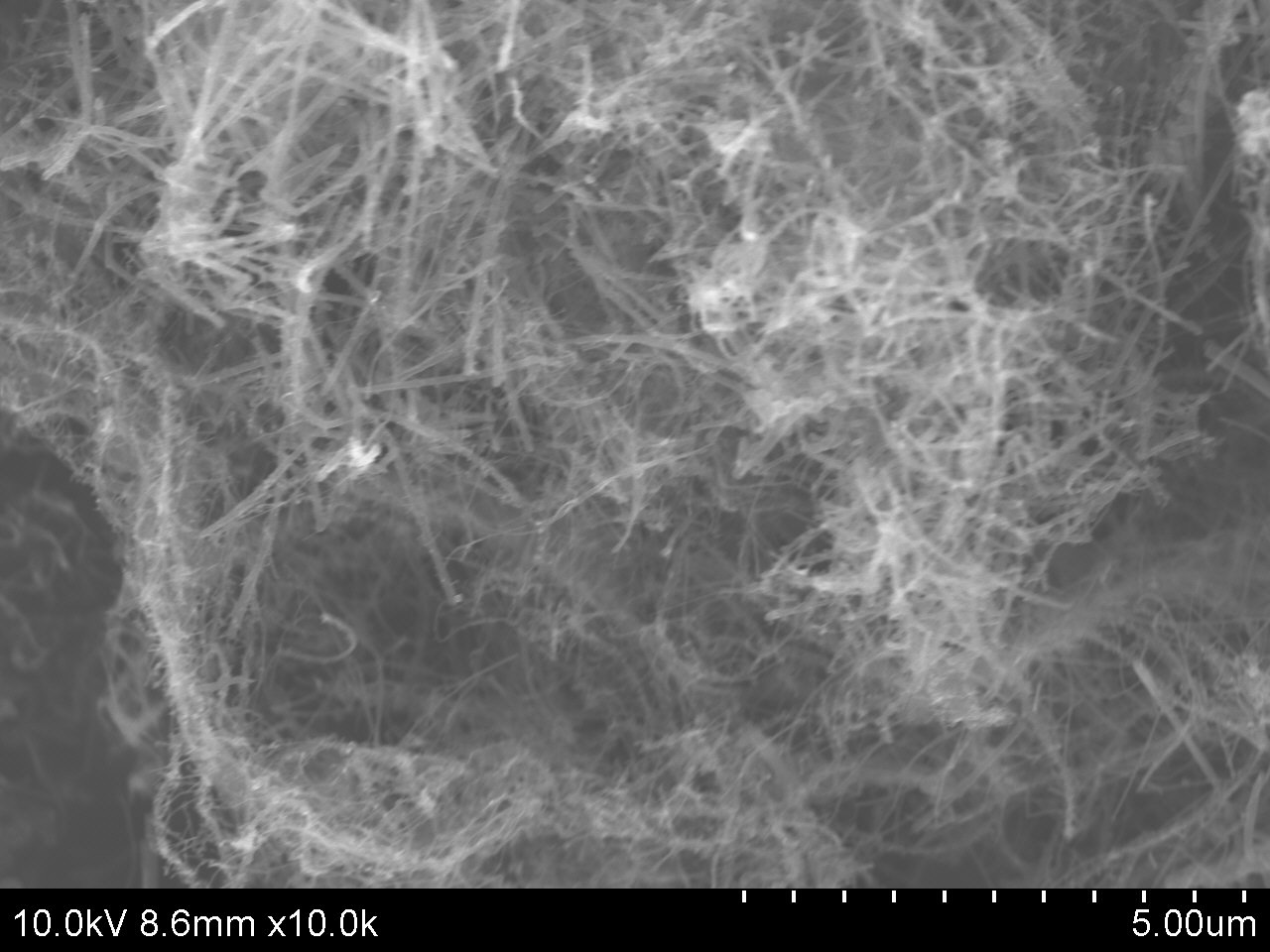 Typical SEM Image of ACS Material Carbon nanofibers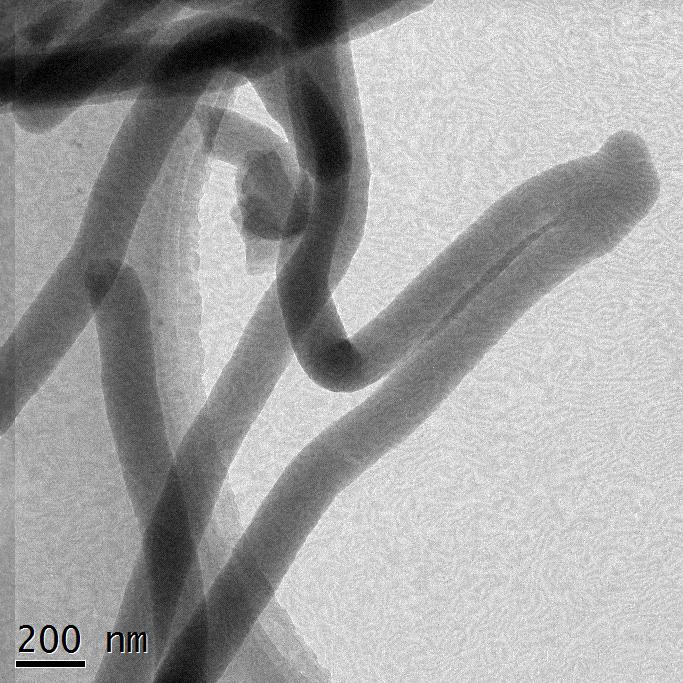 Typical TEM Image of ACS Material Carbon nanofibers
Application Fields
1)     Catalysts
2)     Lithium-battery anodes
3)     Nanotube composites (by filling or coating)
4)     Drug delivery