Copper Nanoparticles (100nm)
Copper Nanoparticles (100nm)
Product Detail
CAS No.: 7440-50-8
Attention: The color for ACS Material Copper Nanoparticles is red' it is pure copper powder without oxidation. Most copper nanoparticles supplied by other companies are black due to the oxidation.
1. Physical and Chemical Properties
Flammable solids
UN 3089
| | |
| --- | --- |
| Colour | Red |
| Morphology | Spherical |
| SSA | 6m2/g |
| APS | 100 nm |
| Purity | ≥99.5% |
| Bulk density | 0.8g/cm3 |
| Theoretic density | 8.96g/cm3 |
2. Structure Features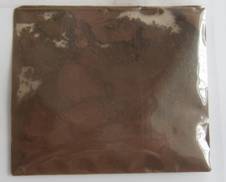 Red Copper Nanoparticles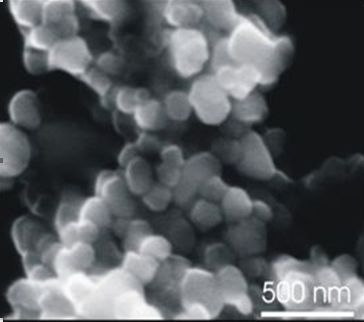 SEM of Copper Nanoparticles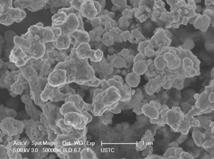 SEM of Copper Nanoparticles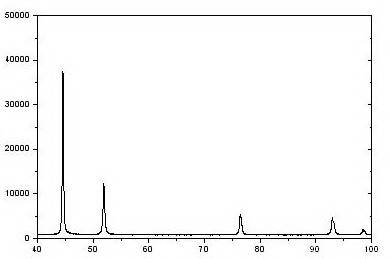 XRD of Copper Nanoparticles
3. Application Fields
Efficient catalysts: Instead of conventional micro copper' Nano copper can be used for methanol industry.
Conductive paste: Nano copper has superior performance than micro copper and can be widely used in electronic paste.
Sintering additives: In the powder metallurgical industry' it can be used as sintering additive to reduce sintering temperature in production of ceramic and diamond tools.
Medicine and anti bacteria: Nano copper can be used widely in medical industry and to play antibacterial role.
Lubricant addictive: Nano copper can be dispersed into lubricant to decrease the surface friction and repair micro defects of the friction surface.
Disclaimer: ACS Material LLC believes that the information on our website is accurate and represents the best and most current information available to us. ACS Material makes no representations or warranties either express or implied, regarding the suitability of the material for any purpose or the accuracy of the information listed here. Accordingly, ACS Material will not be responsible for damages resulting from use of or reliance upon this information.
Research Citations of ACS Material Products
1. Bailey, Alta C. "In-Situ Densification of Metal Binder Jet Printed Components via Nanoparticles." PhD diss., North Carolina Agricultural and Technical State University, 2018.