As low as
$1,074.00
$0.00
Product Detail
CAS-No.: 12138-09-9 (WS2); 60676-86-0 (SiO2); 1344-28-1 (Al2O3); 1344-28-1 (Sapphire)
CVD method monolayer WS2 is a promising member of the 2-D graphene-like materials series at ACS Material. WS2 is a member of the transition metal dichalcogenide group and is also commonly known as tungsten sulfide and tungsten (IV) sulfide. Among 2-D materials with tailored morphologies designed to enhance their performance in nanoelectronics, WS2 stands out as a particularly promising candidate.
WS2 monolayer films demonstrate superior optical properties, indicated by exceptional line widths and photoluminescent quantum yield. In addition, WS2 monolayer films exhibit large spin-orbit coupling and larger valence band splitting, leading many researchers to believe that WS2 monolayer films may exhibit exceptional band-edge spin splittings, a strong valley Hall effect, and the magnetic field effects necessary for optoelectronic and spintronic functionalities.
High-quality tungsten disulfide monolayer film from ACS Material is available as a CVD-grown film on sapphire, Al2O3, or SiO2 substrates. Potential applications include transistors, sensors, and other electronic and photovoltaic devices; whatever your purposes, you'll be impressed with the performance and consistent quality of CVD method monolayer WS2 provided by ACS Material.
1. Preparation Method
CVD Method
2. Characterizations
| | |
| --- | --- |
| Substrate: | SiO2/Al2O3/Sapphire |
| Size: | 9 mm*9 mm |
| Thickness: | 0.6-0.8 nm |
| Diameter range: | 20-50 μm |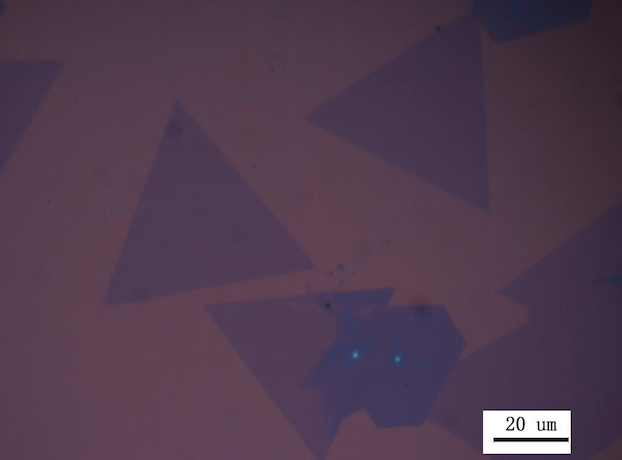 Typical Microscope Image of ACS Material Monolayer WS2 on SiO2 (20-50μm)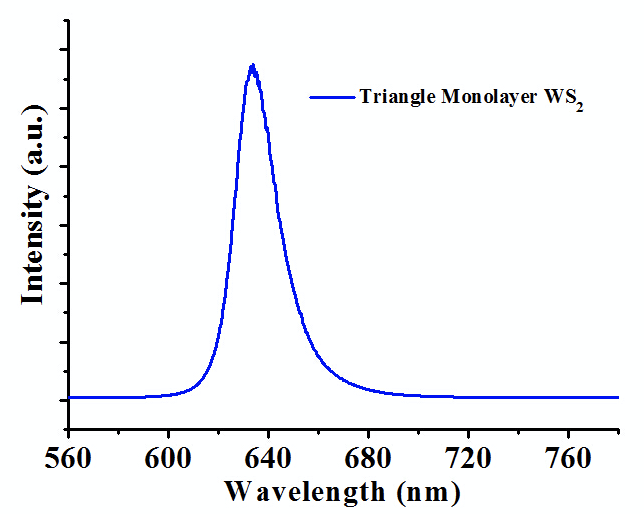 Typical Optical Spectrum Image of ACS Material Monolayer WS2 on SiO2 (20-50μm)
3. Application Fields
An excellent device material for studying the number of layers and fluorescence effects.
Disclaimer: ACS Material LLC believes that the information on our website is accurate and represents the best and most current information available to us. ACS Material makes no representations or warranties either express or implied, regarding the suitability of the material for any purpose or the accuracy of the information listed here. Accordingly, ACS Material will not be responsible for damages resulting from use of or reliance upon this information.