Disordered Mesoporous Carbon
Product Detail
CAS No.: 7440-44-0
OLD SKU# CNDM0001
NEW SKU# CNDM0005
Disordered mesoporous carbon from ACS Material is a mesoporous material with a disordered structure synthesized via hard template, resulting in an average intermediate pore size range of 50nm. Potential applications for disordered mesoporous carbon include:
Supercapacitors
Adsorption separation
Catalysts
Lithium-ion battery electrode materials
ACS Material is at the forefront of nanomaterial production and development. We provide innovators around the world with the materials they need to take their ideas to the next level. Our products are made to meet the most rigorous standards for quality, purity, and consistency; our customer service is unmatched; and our prices can't be beat. We're proud of our reputation for quality and stand by everything we sell.
Shop ACS Material today for all your advanced nanomaterial needs.
1. Preparation Method
Synthesized by using the hard template method.
2. Characterization & Analysis
| | |
| --- | --- |
| BET surface area (m2/g) | ~600 |
| Average Pore Diameter (nm) | 50 nm |
| Particle Size | 1~2μm |
| The reversible capacity (first cycle) | >800 mAhg-1 |
| The reversible capacity (After 50 cycle) | >600 mAhg-1 |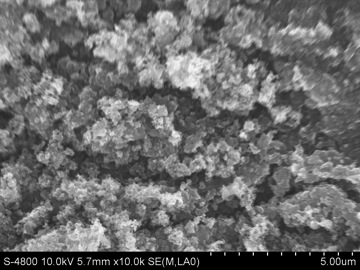 SEM Image of Disordered Mesoporous Carbon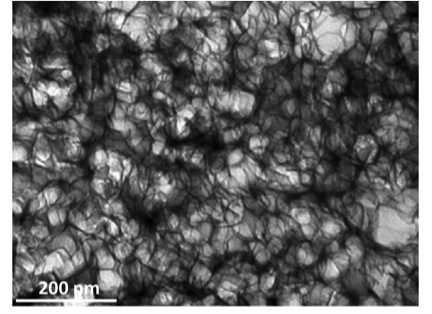 TEM Image of Disordered Mesoporous Carbon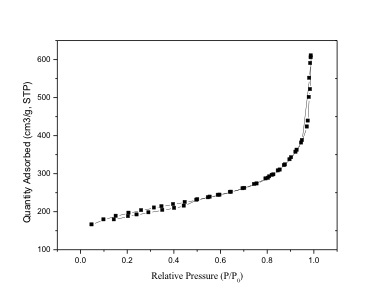 BET Adsorption/Desorption Isotherms of Disordered Mesoporous Carbon