Product Detail
CAS No.: 7782-42-5
Expandable graphite from ACS Material is a specially synthesized intercalation compound of graphite. Graphite's flaky, layered structure makes it possible to introduce outside atoms or small molecules between the graphite layers. This process is called intercalation and the result is an expandable graphite salt or a graphite intercalation compound (GIC.) The material gets its name because, when exposed to heat, the intercalated graphite layers expand and separate like an accordion. The final expanded volume can be hundreds of times greater than the initial volume of the material. The intercalation agent and the proportion of intercalated layers determine the temperature at which expansion begins and the rate at which expansion occurs.
Expansion of the flake graphite decreases the material's overall bulk density while increasing its surface area; this change yields a material that demonstrates increased chemical reactivity over the original material. Expandable graphite is valued as a flame retardant. Expansion creates an intumescent layer on the surface of the graphite flake that slows the spread of fire and minimizes the creation of toxic fumes and gases.
Expandable graphite is also a component in a number of additional applications, including:
Batteries
Coatings
Plastic foils
Rubber products
Heating and cooling systems
Energy storage systems
Sealing systems
And many others
Product No.

Expansion

Start

Temperature

(EST' °C)

pH
Mesh

Packing Density

(mg/cm3)

Expansion Volume
(EV' ml/g)
Property
EG-175-350
175
7.0
50
0.5
350

Highest Expansion

Volume

*EG-170-400

170

7.0

80

0.5

400

Highest

Expansion Volume

EG-180-250

180
7.0
80
0.5
250
 
EG-250-180
250
7.0
80
0.5
180
 
EG-300-170
300
7.0
80
0.5
170

Highest Expansion 

Start Temperature

 
*This product has been discontinued.
New Products List
SKU
Mesh
Purity (%)
Expansion Start
Temperature (℃)
Expansion Volume (ml/g)
Properties/Highlights
Package Size
CXG5C022
50
≥98
175
≥350
High purity, very high free expansion and expansion strength
200g
CXG5B022
50
≥99
180
≥250
High purity, soft ash, for application require least instruments damage
200g
CXG5B122
50
≥95
180
≥250
Standard product for all main applications
200g
CXG8B122
80
≥95
180
≥230
For main application in EPS, XPS foam, sealing strip and PU foam
200g
CXGAA222
150
≥92
175
≥150
Mainly used in fabric coatings, fire-resistant coatings, fire-resistant adhesives and EPS and XPS flame retardants
200g
CXG52322
50
≥90
180
≥200
Stronger char
200g
CXG22022
-200
≥94
180
≥20
Finest particle size, min 80% below 75mircon for coatings, impregnation
200g
CXG21122
-100
≥95
180
≥35
Fine particle size, min80% below 150micron/100mesh
200g
Please also take a look at our Lower Temperature Expandable Graphite.
Products No.

Expansion

Start

Temperature

(EST' °C)

pH 
 Mesh
 

Packing Density

(mg/cm3)

 Expansion Volume
(EV' ml/g)
 Property
EG-110-230
110
7.0
80
0.6
230

Super-low Expansion 

Start Temperature

EG-150-230
 150
7.0
 80
0.6
230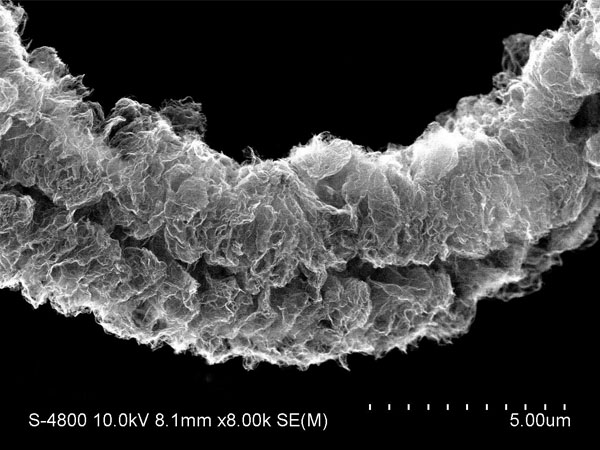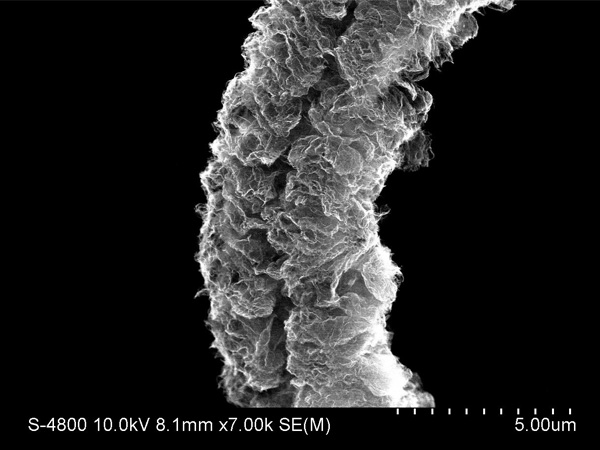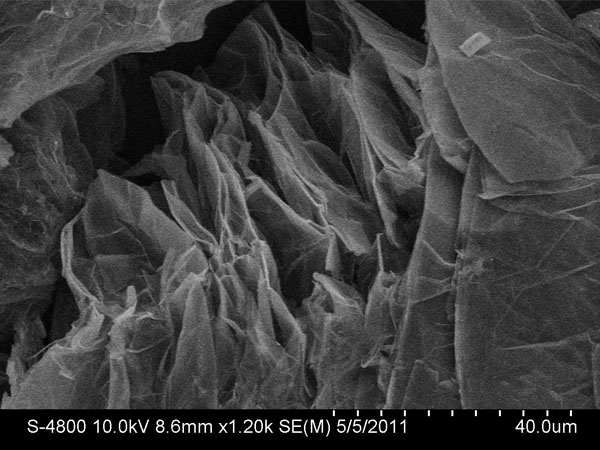 Research Citations of ACS Material Products
Meduri, Kavita. "Carbon-Supported Transition Metal Nanoparticles for Catalytic and Electromagnetic Applications." (2018).
Meduri, Kavita, Candice Stauffer, Wen Qian, Otto Zietz, Andrew Barnum, Graham O'Brien Johnson, Dimin Fan et al. "Palladium and gold nanoparticles on carbon supports as highly efficient catalysts for effective removal of trichloroethylene." Journal of Materials Research 33, no. 16 (2018): 2404-2413.