Nano H-ZSM-5,Zeolite Socony Mobil–5
Product Detail
CAS No.: 1318-02-1
Zeolites belong to a special class of crystalline aluminosilicates. Zeolite synthesis involves crystallization under high pH conditions from a diverse silica gel and an alumina source combined with water. The resulting nanoporous materials, called zeolites, are widely used in industrial applications as adsorbents, catalysts, and ion exchangers.
Zeolite Socony Mobil-5 (ZSM-5) is a high-silica pentasil zeolite developed by Mobil Oil Company in 1972. H-ZSM-5 is the H form, or protonic type, of ZSM-5. In H-ZSM-5, H+ ions occupy the zeolite ion exchange sites. H-ZSM-5 can be synthesized with an infinite number of different Si/Al ratios, the variation of which affects the material's crystal configuration, porosity, and particle size, and impacts the overall strength and distribution of acid sites.
ACS Material manufactures five types of high-quality H-ZSM-5, each with its own Si/Al ratio and each is available in a 200 g or 1 kg package. ACS Material is a trusted source for high-quality, cutting-edge nanomaterials and molecular sieves. Find the advanced materials you need at ACS Material today.
Please contact us for bulk pricing.
Type

SiO2/Al2O3

Molar Ratio

Na

%

Crystal Size

(nm)

H2O

(%wt)

BET

(m2/g)

Relative Crystallization

%

Shape
Pore Size

P-26

~26

<0.1

800

<5

362

100

Sphere

~5Å

P-52
~52
<0.1
800
<5
362
98
Sphere
~5Å
P-87
~87
<0.1
800
<5
362
100
Sphere
~5Å
P-91
~91
<0.1
800
<5
362
99
Sphere
~5Å
P-371
~371
<0.1
800
<5
362
96
Sphere
~5Å
*P-26 is uncalcined, all others are ready to be used directly.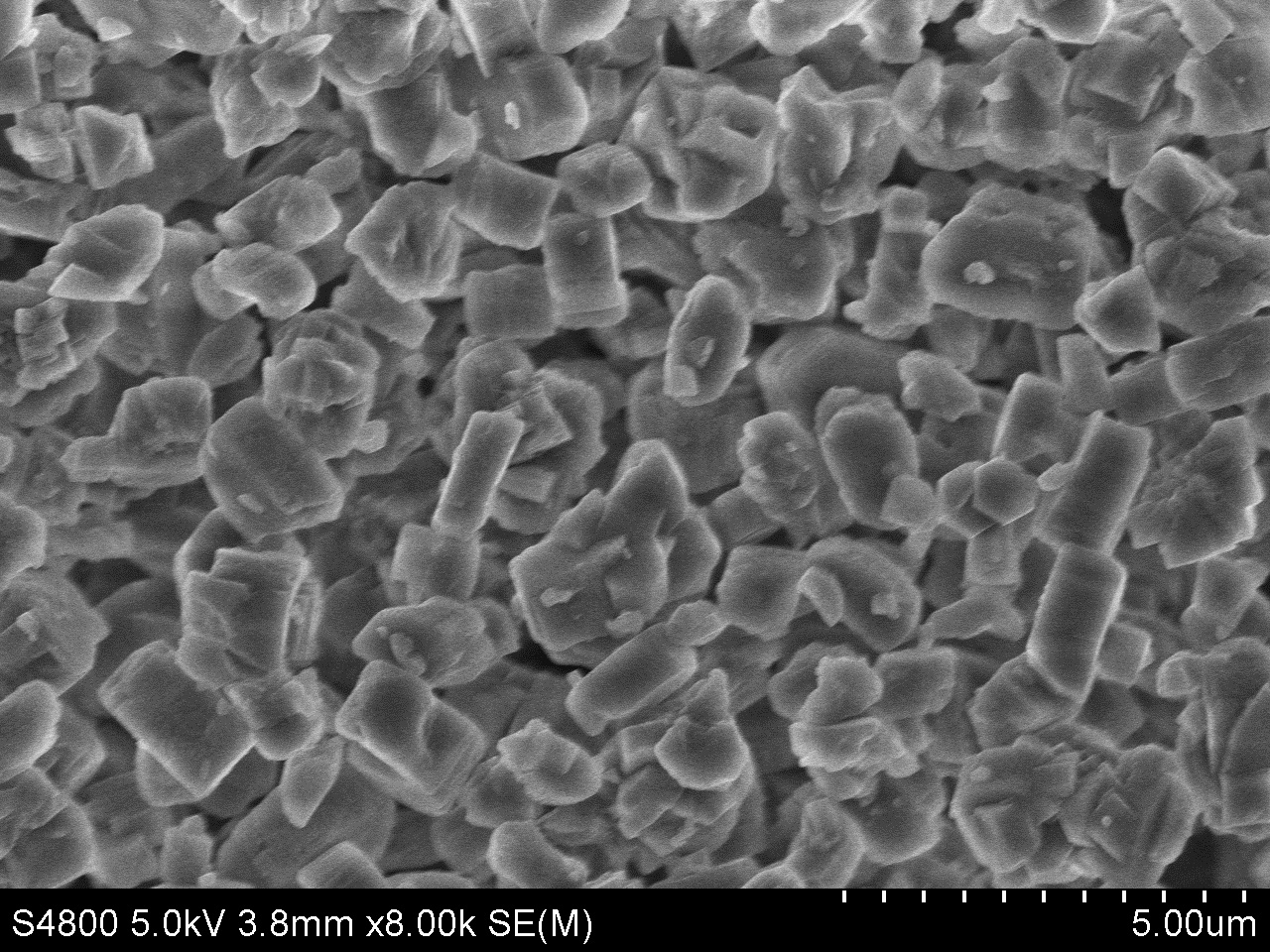 SEM Image of ACS Material Nano H-ZSM-5 P-25
SEM Image of ACS Material Nano H-ZSM-5 P-26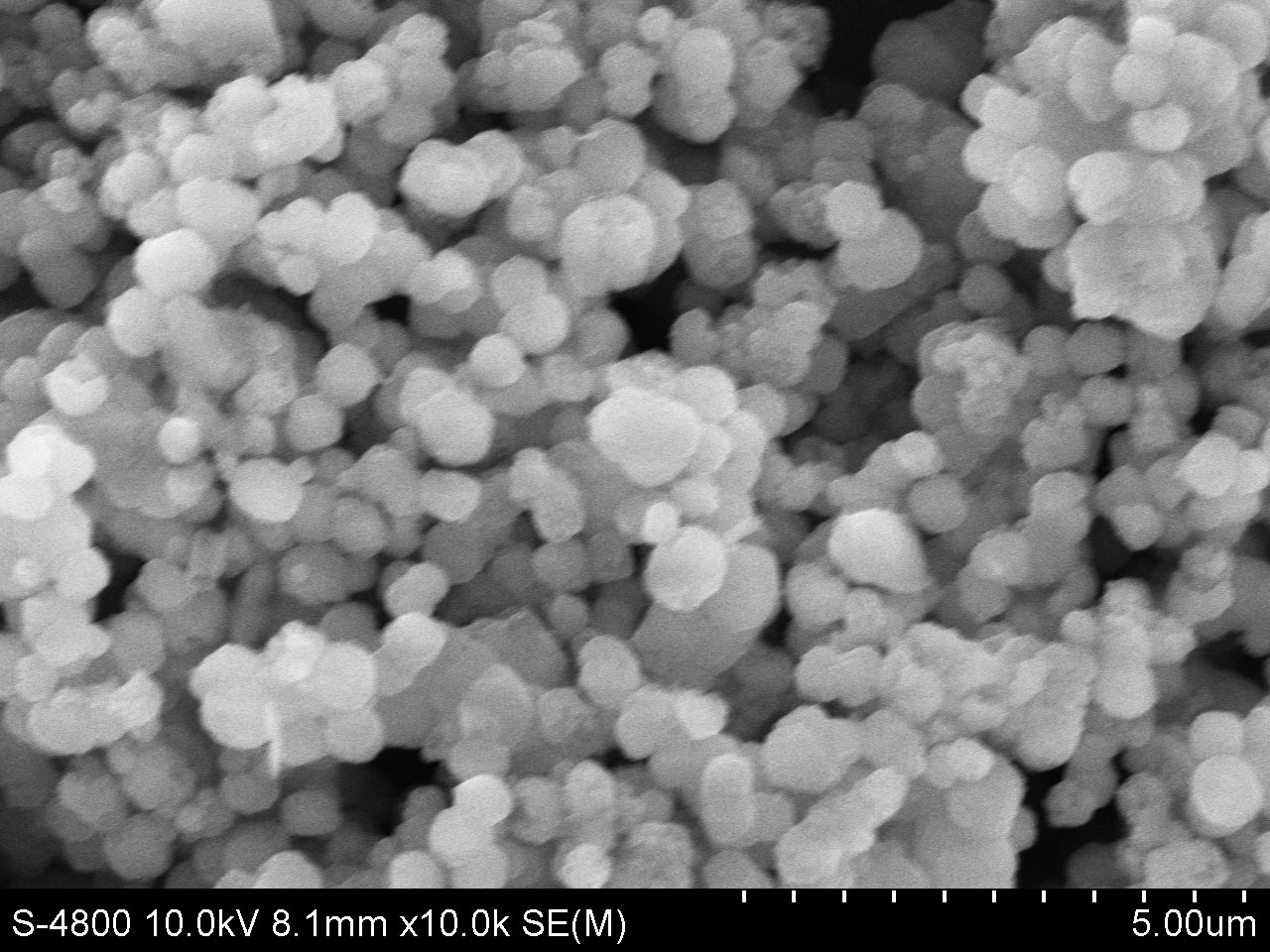 SEM Image of ACS Material Nano H-ZSM-5 P-52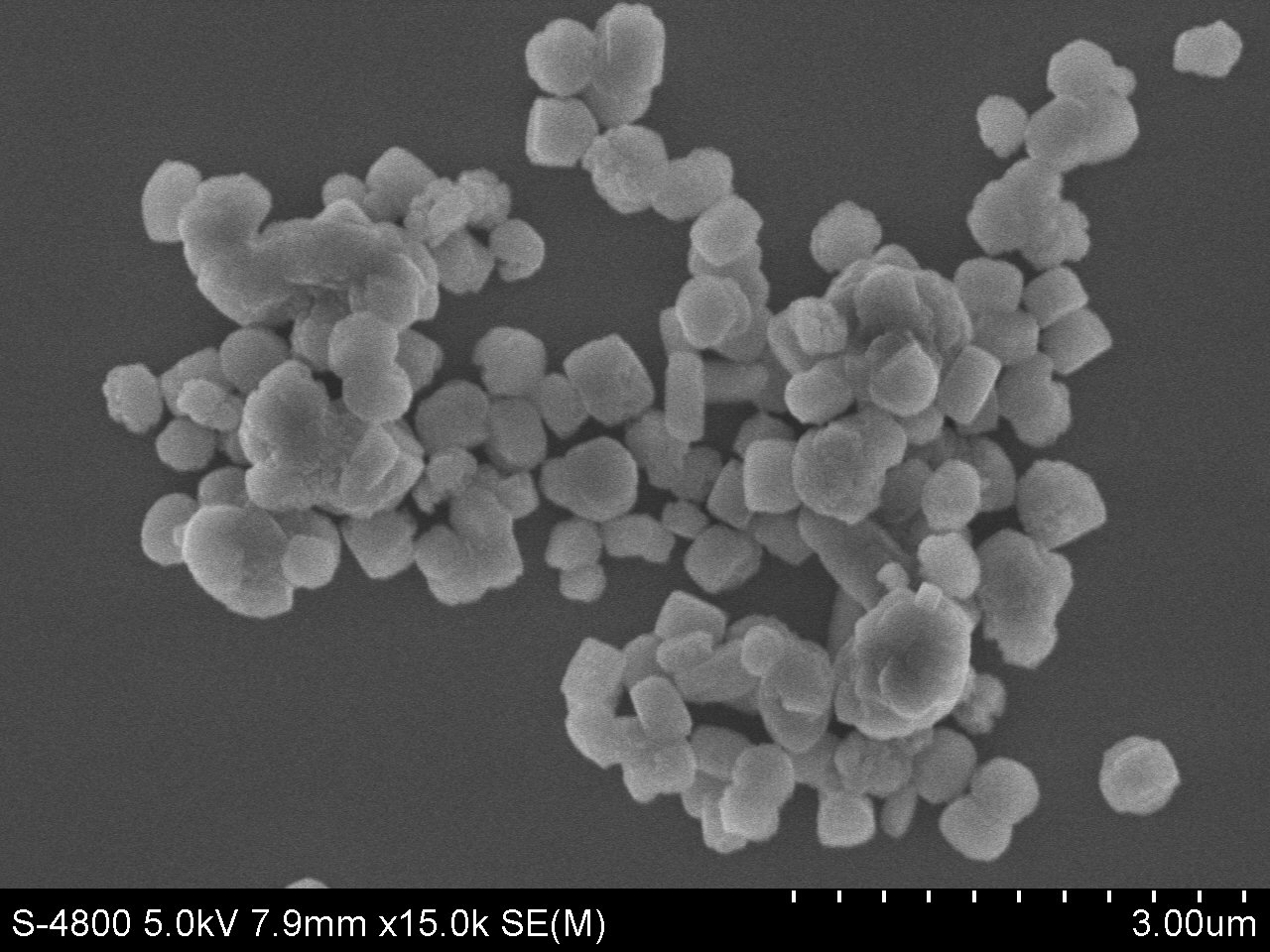 SEM Image of ACS Material Nano H-ZSM-5 P-87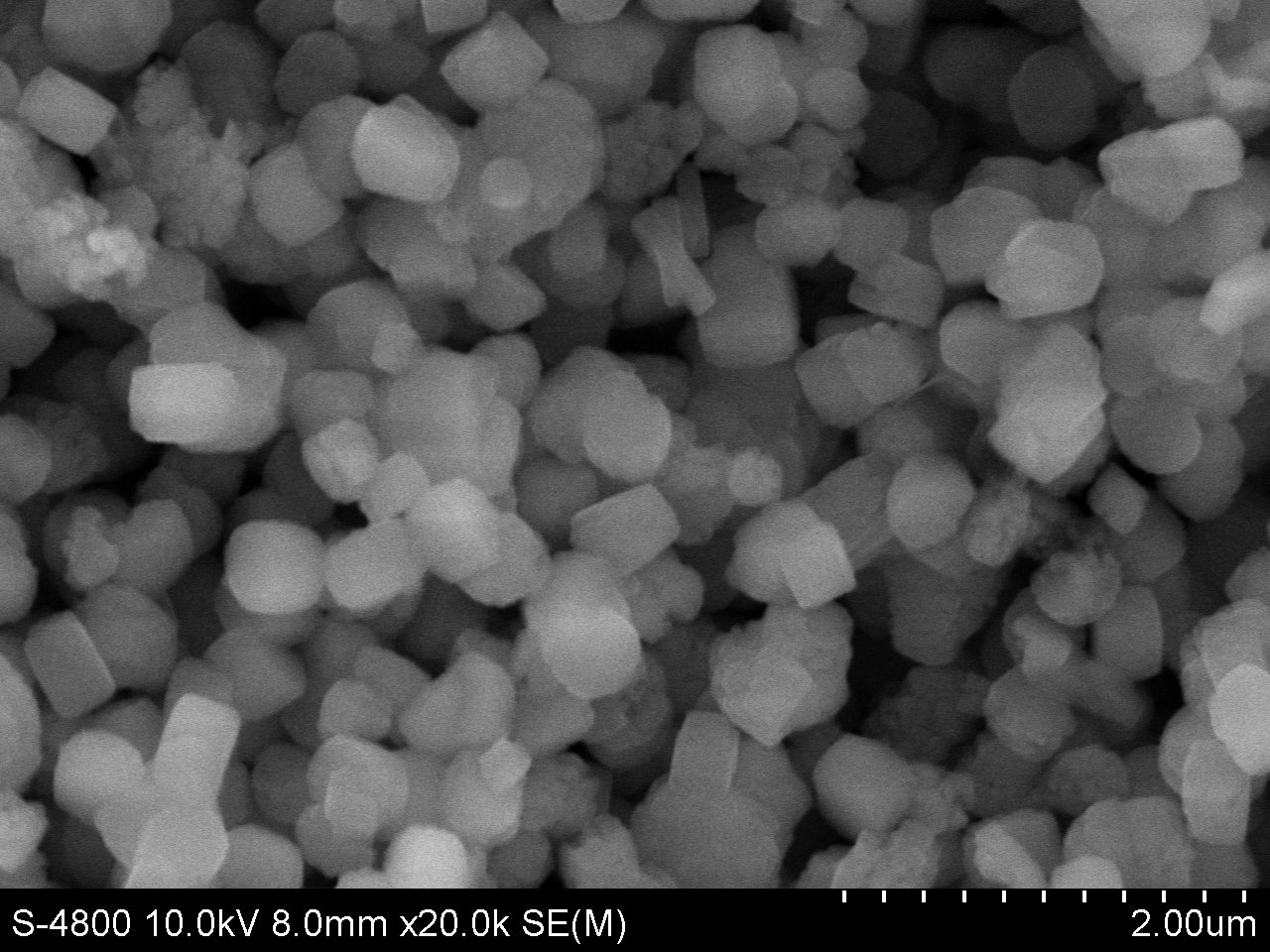 SEM Image of ACS Material Nano H-ZSM-5 P-91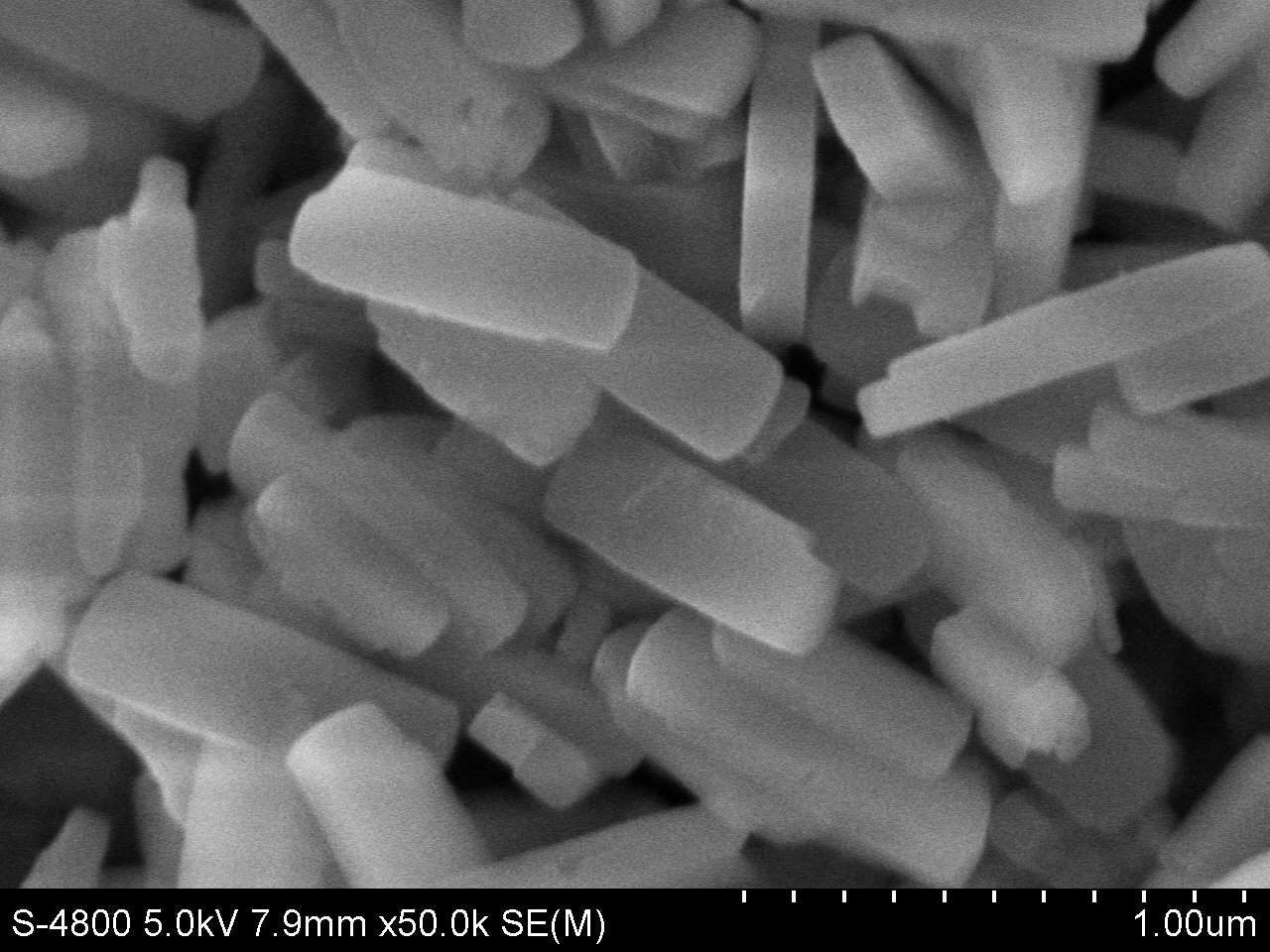 SEM Image of ACS Material Nano H-ZSM-5 P-371
Disclaimer: ACS Material LLC believes that the information on our website is accurate and represents the best and most current information available to us. ACS Material makes no representations or warranties either express or implied, regarding the suitability of the material for any purpose or the accuracy of the information listed here. Accordingly, ACS Material will not be responsible for damages resulting from use of or reliance upon this information.
FAQ
1.What is the density and diameter of Nano H-ZSM-5?
The Nano H-ZSM-5 has a diameter of 0.55nm-0.60nm with a density of about 121.6g/cm3.
Research Citations of ACS Material Products
Devrim, Yılser, and Ayhan Albostan. "Enhancement of PEM fuel cell performance at higher temperatures and lower humidities by high performance membrane electrode assembly based on Nafion/Zeolite membrane." International Journal of Hydrogen Energy, vol. 40, no. 44, 2015, pp. 15328–15335., doi:10.1016/j.ijhydene.2015.02.078.
Al Naimi, Essa I., and Arthur A. Garforth. "The Effect of Zeolite Structure and Pore Systems on Maximizing Propylene Production in FCC Unit." CHEMICAL ENGINEERING 43 (2015).
Arellano, Ian Harvey, et al. "High capacity CO2 sorbents based on zinc-Functionalized ionic liquid confined in morphologically diverse porous matrices." RSC Advances, vol. 5, no. 80, 2015, pp. 65074–65083., doi:10.1039/c5ra12738f.
Bianchini, Emma, et al. "Pyrolysis of spirulina and zeolite cracking over HZSM-5. An analytical investigation on the chemical route of bio-Oil from cultivation to combustion." Journal of Analytical and Applied Pyrolysis, vol. 126, 2017, pp. 230–238., doi:10.1016/j.jaap.2017.06.004.
Pinho, Bruno, et al. "Role of HZSM-5 Aluminosilicates on Asphaltenes Deposition by High-Throughput in Situ Characterizations of a Microreservoir." Energy & Fuels, vol. 31, no. 11, 2017, pp. 11640–11650., doi:10.1021/acs.energyfuels.7b01748.
Madani, S. Hadi, et al. "Particle and cluster analyses of silica powders via small angle neutron scattering." Powder Technology, vol. 327, 2018, pp. 96–108., doi:10.1016/j.powtec.2017.12.061.
Lu, Limin, and John T.W. Yeow. "An adsorption study of indoxyl sulfate by zeolites and polyethersulfone–zeolite composite membranes." Materials & Design, vol. 120, 2017, pp. 328–335., doi:10.1016/j.matdes.2017.01.094.
Sarwar, Saad, et al. "Improved Long-Term Stability of Dye-Sensitized Solar Cell by Zeolite Additive in Electrolyte." Electrochimica Acta, vol. 245, 2017, pp. 526–530., doi:10.1016/j.electacta.2017.05.191.
Lu, Limin, et al. "Influence of zeolite shape and particle size on their capacity to adsorb uremic toxin as powders and as fillers in membranes." Journal of Biomedical Materials Research Part B: Applied Biomaterials, vol. 105, no. 6, 2016, pp. 1594–1601., doi:10.1002/jbm.b.33698.
Malyala, Rajashekharam, et al. "CROSS-REFERENCE(S) TO RELATED APPLICATIONS." BIOFUEL PRODUCTION USING NANOZEOLITE CATALYST - Cool Planet Energy Systems, Inc., 12 Jan. 2017.
Chen, Weiqi, Priyangi Vashistha, Andrew Yen, Nikhil Joshi, Yogesh Kapoor, and Ryan L. Hartman. "Asphaltenes Dissolution Mechanism Study by in Situ Raman Characterization of a Packed-Bed Microreactor with HZSM-5 Aluminosilicates." Energy & Fuels 32, no. 12 (2018): 12205-12217.
Ledwoch, Daniela, Emma Kendrick, and Paul Adamson. "Composite electrode including microporous ionically conducting material, composite slurry, and methods of manufacturing same." U.S. Patent Application 15/475,701, filed October 4, 2018.
Lai, Qianxi. "Gas sensor element." U.S. Patent Application 15/576,155, filed May 17, 2018.