Nitrogen-doped Graphene Powder
Product Detail
CAS No.: 7782-42-5
NEW SKU: GN1ND001
OLD SKU: Gn1LNdpP-1g
Nitrogen-doped Graphene (N-doped Graphene)
| | |
| --- | --- |
| BET surface area (m2/g) | 500~700 |
| Conductivity (S/m) | >1000 (characterized at the density of 0.3g/cm3) |
| Layers | 1-5 atomic layer graphene nanosheets |
| Lateral size (µm) | 0.5-5 |
| Nitrogen (at%) | 1.0-3.0 |
| Oxygen (at%) | 7.0-7.5 |
The standard N content is 1.0-3.0 at%.
The N content is controllable (ACS can customize the product): 0.5-3 at%' 5-8 at%. The minimum order quantity for the customized product is 10g.
The fluffy graphene powder has a very large volume. 10g of the powder can fill a 15L container. For shipping' we compress the product to a density of about 3×10-2g/cm3.
The thickness is confirmed by HRTEM. The lateral size is measured by SEM and TEM. The average surface area' oxygen content and conductivity specifications are characterized by BET method' XPS and Hall measurement' respectively.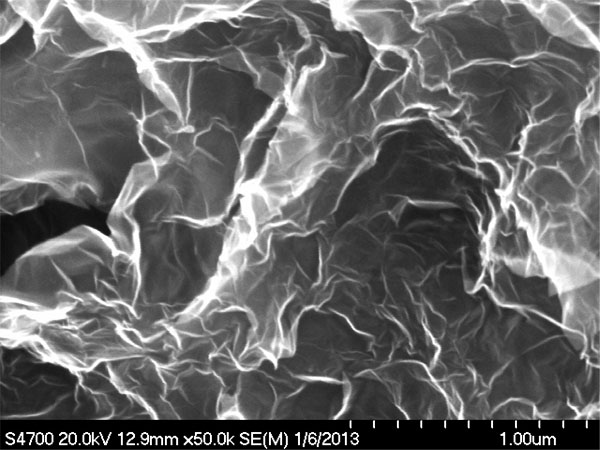 SEM Image of ACS Material N-doped Graphene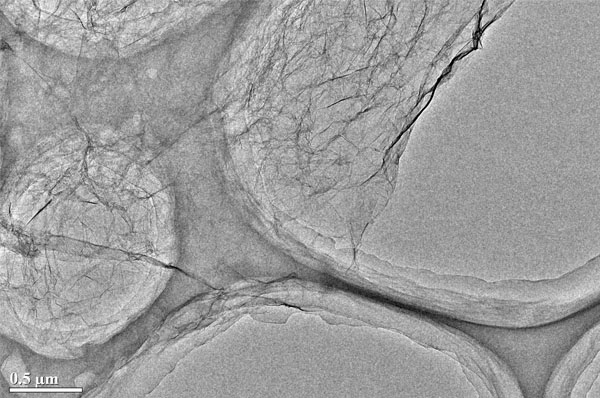 TEM Image (1) of ACS Material N-doped Graphene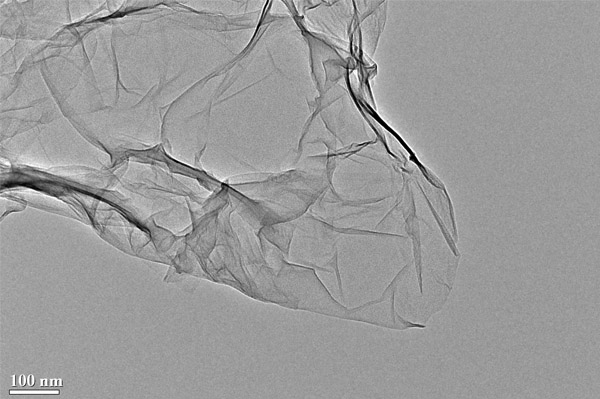 TEM Image (2) of ACS Material N-doped Graphene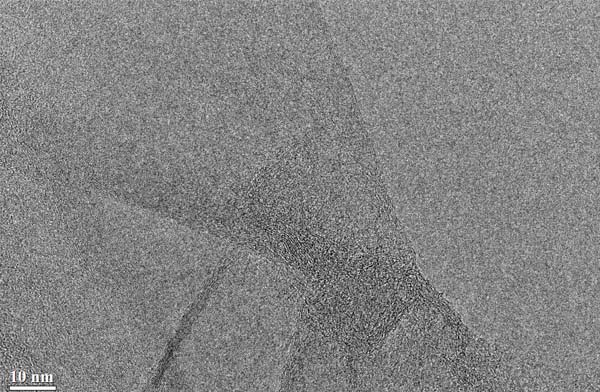 HRTEM Image of ACS Material N-doped Graphene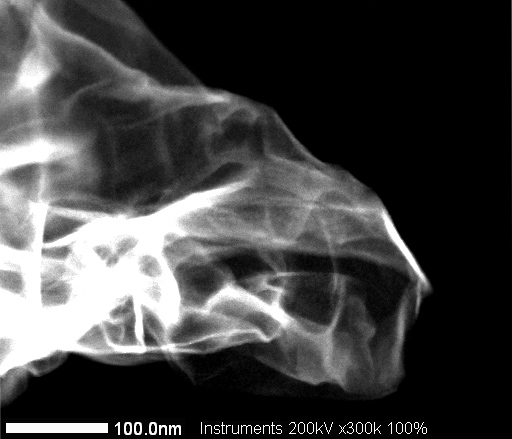 STEM Image of ACS Material N-doped Graphene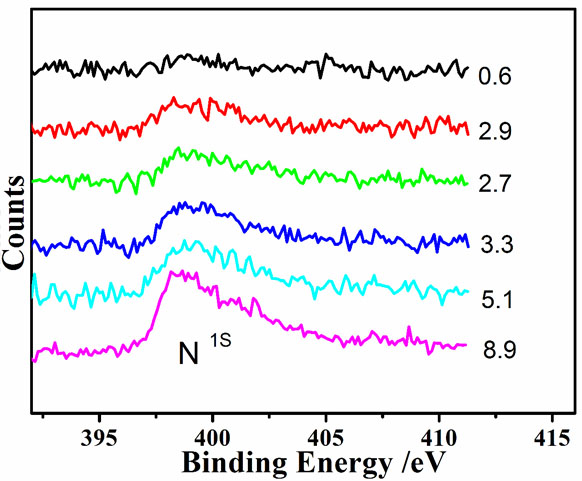 XPS Image of ACS Material N-doped Graphene
Disclaimer: ACS Material LLC believes that the information on our website is accurate and represents the best and most current information available to us. ACS Material makes no representations or warranties either express or implied, regarding the suitability of the material for any purpose or the accuracy of the information listed here. Accordingly, ACS Material will not be responsible for damages resulting from use of or reliance upon this information.
Research Citations of ACS Material Products
Zhang, Zimeng, et al. "Roll-to-Roll printing of flexible thin-Film organic thermoelectric devices." Manufacturing Letters, vol. 8, 2016, pp. 6–10., doi:10.1016/j.mfglet.2016.04.002.
Nieto, Andy, et al. "Graphene reinforced metal and ceramic matrix composites: a review." International Materials Reviews, vol. 62, no. 5, 2016, pp. 241–302., doi:10.1080/09506608.2016.1219481.
Deng, Wenfang, et al. "Three-Dimensional nitrogen-Doped graphene derived from poly-o-Phenylenediamine for high-Performance supercapacitors." Journal of Electroanalytical Chemistry, vol. 787, 2017, pp. 103–109., doi:10.1016/j.jelechem.2017.01.047.
Glebova, Yulia, et al. "Nitrogen-Doped graphene as an alternative to ecotoxic zinc oxide in rubbers." Journal of Applied Polymer Science, vol. 135, no. 17, Oct. 2018, p. 46116., doi:10.1002/app.46116.
Meng, Xiangbo, et al. "Atomic Layer Deposition of Aluminum Sulfide: Growth Mechanism and Electrochemical Evaluation in Lithium-Ion Batteries." Chemistry of Materials, vol. 29, no. 21, 2017, pp. 9043–9052., doi:10.1021/acs.chemmater.7b02175.
Sun, Qian. "Interfacial Tailoring of Lithium-ion Batteries by Atomic/Molecular Layer Deposition." (2018).
Yang, Yiqun, Kayla Strong, Gaind P. Pandey, and Lamartine Meda. "Nanostructured V 2 O 5/Nitrogen-doped Graphene Hybrids for High Rate Lithium Storage." MRS Advances 3, no. 60 (2018): 3495-3500.