Product Detail
CAS No.: 7440-22-4
Old SKU#: AgNprtD5u-50g
New SKU#: NPAG0515
New discoveries in the exciting world of nanomaterials are happening every single day. It's looking more and more like the future will be shaped at the nano level. ACS Material is pleased to supply innovators around the world with high-quality, reasonably priced cutting-edge nanomaterials suitable for the most advanced research.
Silver flake, mechanically ground silver that's a recent entrant into the realm of nanotechnology, is valued for its high rates of electric conductivity. Silver flake is an excellent additive to conductive coatings; membrane switches; and conductive inks, rubbers, paints, and plastics. Coatings prepared using silver flake demonstrate good fluidity and resist settling. It also has potential for use in capacitors, resistors, mixed circuits, and many other electronic components.
Like all our nanomaterials, silver flake from ACS Material is always consistent and pure. Contact our team today for more information about silver flake or any of our advanced nanomaterial products. We've got the materials you need to change the world.
1. Preparation Method
Physical grinding Method
2. Physical and Chemical Properties
BET surface area (m2/g)
0.80-1.45
Tap density (g/m3)
2.45-3.55
Total impurity ions (ppm)
<150
Size distribution
D50 (µm)
< 5.0
D20 (µm)
< 2.0
3. Structure Features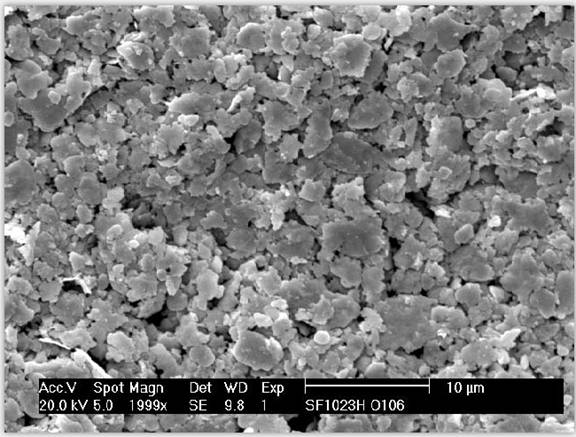 SEM of ACS Material Silver Flake
4. Application Fields
Silver flake is a form of mechanically ground silver and a recent development in nanotechnology known for its high electric conductivity. Research is ongoing to lay out the full advantages of its properties, but typical applications are currently found in fine line printing, polymer thick film inks, low curing temperature silver pastes, conductive coatings and adhesives, electronic slurries and various other applications ranging from general purpose inks and paints to circuitry applications