Product Detail
CAS NO.: 7440-22-4
Old SKU#: NPAG8025
NEW SKU#: NPAG8015
Silver nanoparticles are valued for the unique electrical, thermal, and optical properties. These properties make them an exciting addition to research and development in a wide range of products and technologies, including photovoltaics, chemical sensor, and biological applications. For example, adding silver nanoparticles to inks, pastes, and fillers results in products that have high electrical conductivity, high stability, and low sintering temperatures. Including silver nanoparticles in molecular diagnostic and photonic devices takes advantage of the novel optical properties of silver nanoparticles. Silver nanoparticles are currently commonly used in antimicrobial coatings. Textiles, keyboards, biomedical devices, and wound dressings include silver nanoparticles that continuously release silver ions as protection against the growth of bacteria.
ACS Material is your best source for silver nanoparticles and other advanced research materials such as graphene and graphene-like materials. Our team is available to answer your questions and help you get the materials you need to move your research forward. Trust all your advanced materials needs to ACS Material.

Preparation Method
Physical Grinding Method
Physical and Chemical Properties
| | |
| --- | --- |
| BET surface area (m2/g) | ≥3.0 |
| Tap density (g/m3) | ≥2.5 |
| Total impurity ions (ppm) | <150 |
| Size (nm) | 20-100 |
| Average Size (nm) | 80 |
Structure Features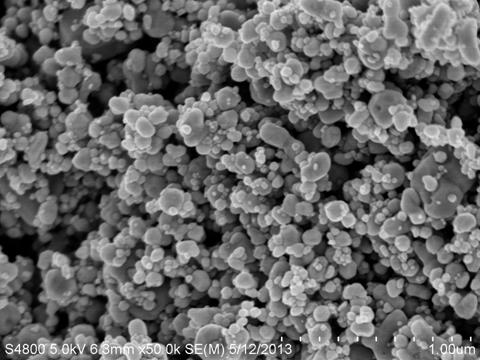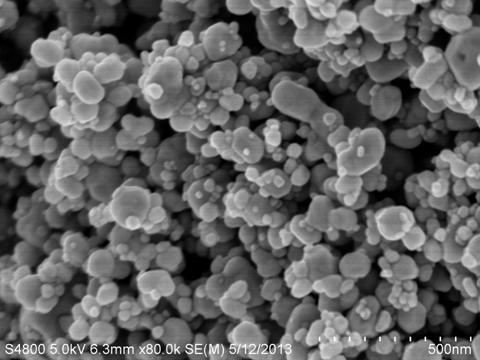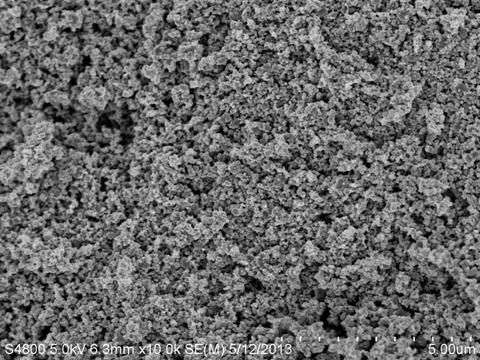 SEM of ACS Material Silver Nanoparticles
Application Fields
Silver nanoparticles are fine mechanically ground silver particles. As a recent development in nanotechnology, research is ongoing in order to expose the full advantages of these nanoparticles. Known applications for silver nanoparticles include its use in coatings and sintered slurries for sensitive element electrodes.
Research Citations of ACS Material Products
Gerardo, Carlos, et al. "Fabrication of Circuits on Flexible Substrates Using Conductive SU-8 for Sensing Applications." Sensors, vol. 17, no. 7, 2017, p. 1420., doi:10.3390/s17061420.
Pouran, Hamid M. "Engineered Nanomaterials in the Environment, their Potential Fate and Behaviour and Emerging Techniques to Measure Them." Handbook of Environmental Materials Management (2018): 1-15.