Titanium Dioxide (TiO2) P25
Product Detail
CAS No.: 13463-67-7
Titanium dioxide is a molecule that possesses two atoms of oxygen and one atom of titanium. TiO2 has a number of interesting properties relating to light:
Titanium dioxide absorbs ultraviolet light, making it an important ingredient in many sunscreen products.
TiO2 is able to use light energy to catalyze reactions with other molecules at reduced temperatures. While other photocatalytic materials exist, titanium dioxide seems to provide the best photocatalytic performance in sunlight.
Titanium dioxide reflects all the colors in the visible light spectrum. As a result, the light reflected from TiO2 is white. However, when nanoparticles of TiO2 are used, there is a greater surface area for reflection without the white reflection. Creams and coatings made with TiO2 nanoparticles don't have the white residue characteristic of standard TiO2 preparations.
Titanium dioxide nanoparticles can use the energy in light to start a chemical reaction that kills bacteria on surfaces.
Preparation Method
TiCl4 Hydroxy-oxygen Flame Hydrolysis Method
Characterizations
Product Name : Titanium Dioxide (TiO2)
Type : P25
Anatase:Rutile : 85:15
Diameter : 10-40nm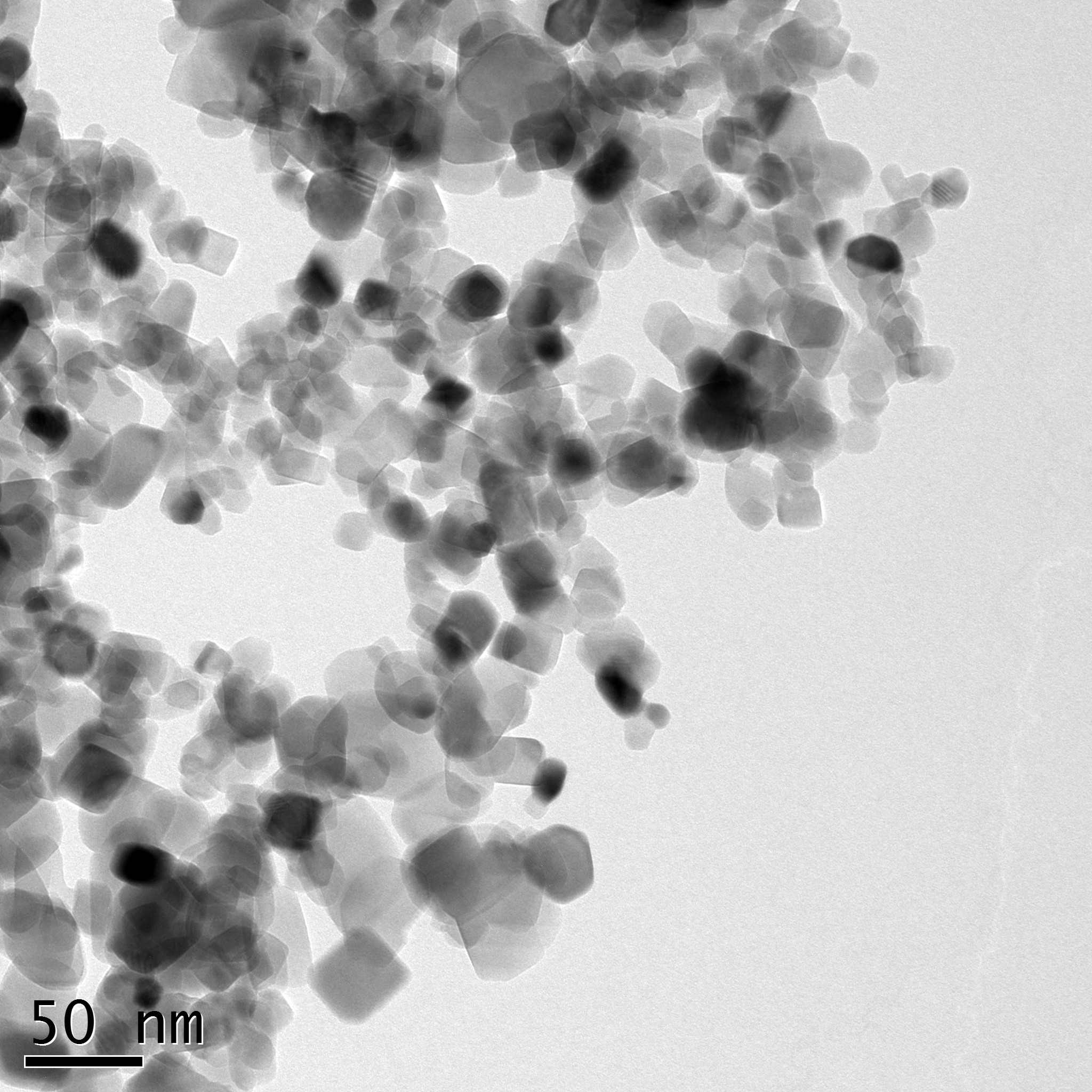 Typical TEM Image of ACS Material TiO2
Application Fields
1) Photocatalyst
2) Semiconductor porous membrane
3) Metal Coating
4) Ceramic Additive
Disclaimer: ACS Material LLC believes that the information on our website is accurate and represents the best and most current information available to us. ACS Material makes no representations or warranties either express or implied, regarding the suitability of the material for any purpose or the accuracy of the information listed here. Accordingly, ACS Material will not be responsible for damages resulting from use of or reliance upon this information.