Product Detail
CAS No. 7631-86-9, TON Structure Type
1. Preparation Method
Hydrothermal Synthesis Method
2. Characterizations
| | |
| --- | --- |
| Cation: | H+ |
| SiO2/Al2O3 Molar Ratio: | 65-80 |
| BET Surface Area: | >180 m2/g |
| Form: | Powder, Single crystals needle form |
| Comparative Crystallinity: | >95% |
| Na2O | <500 ppm |

This product is calcined and ready to use directly. And this product can be re-calcined at 550oC if needed.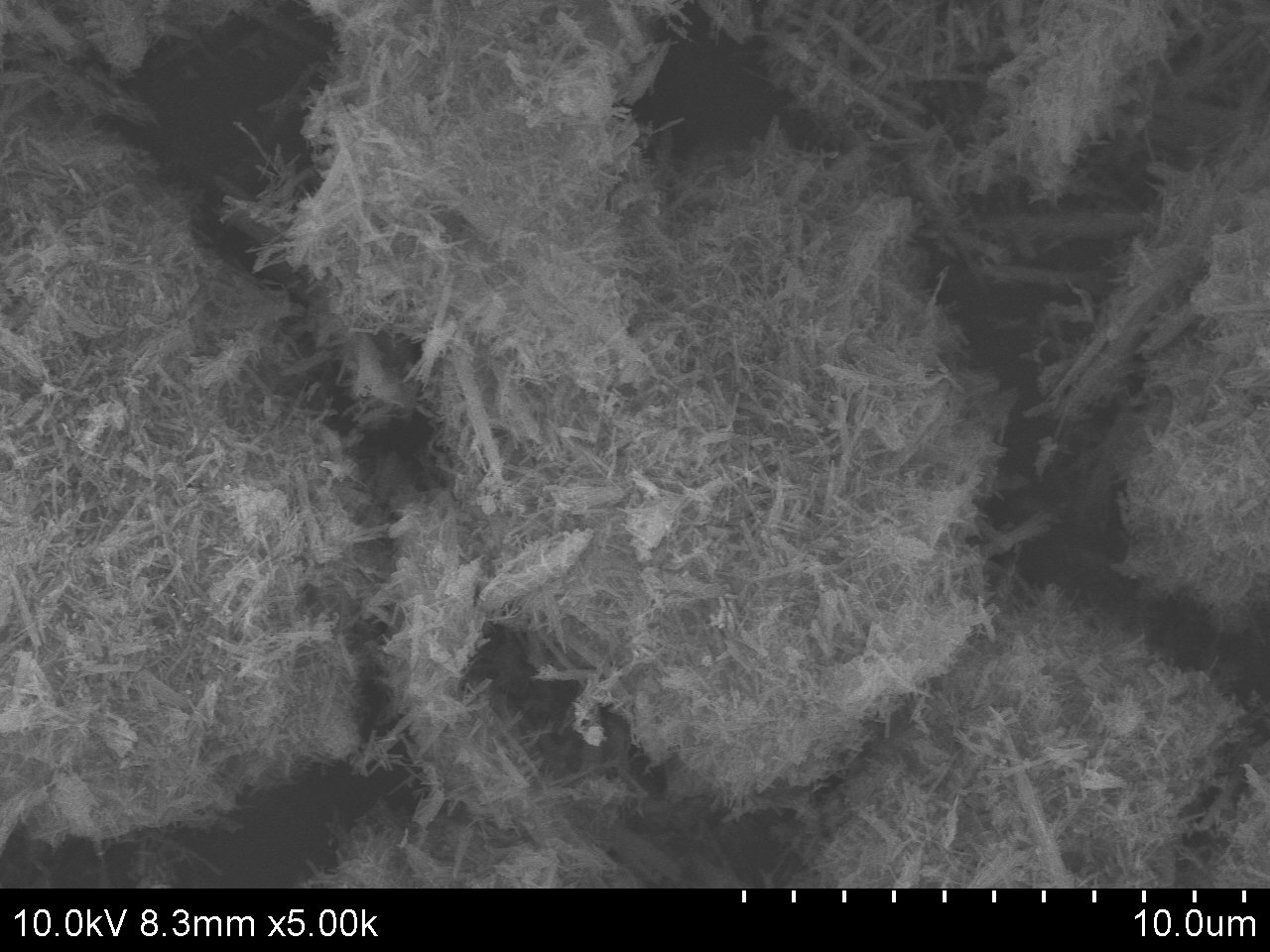 SEM (1) of ACS Material ZSM-22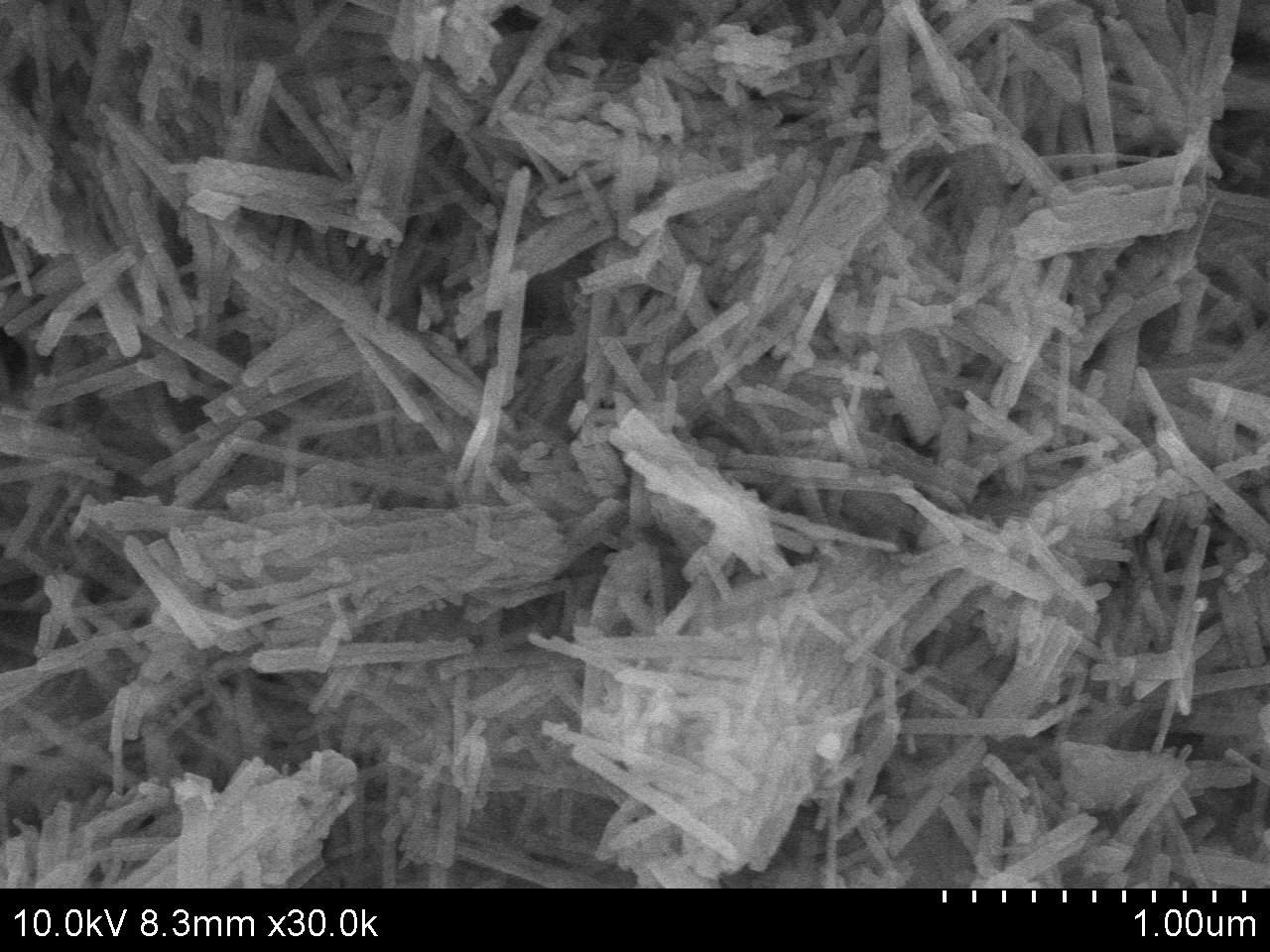 SEM (2) of ACS Material ZSM-22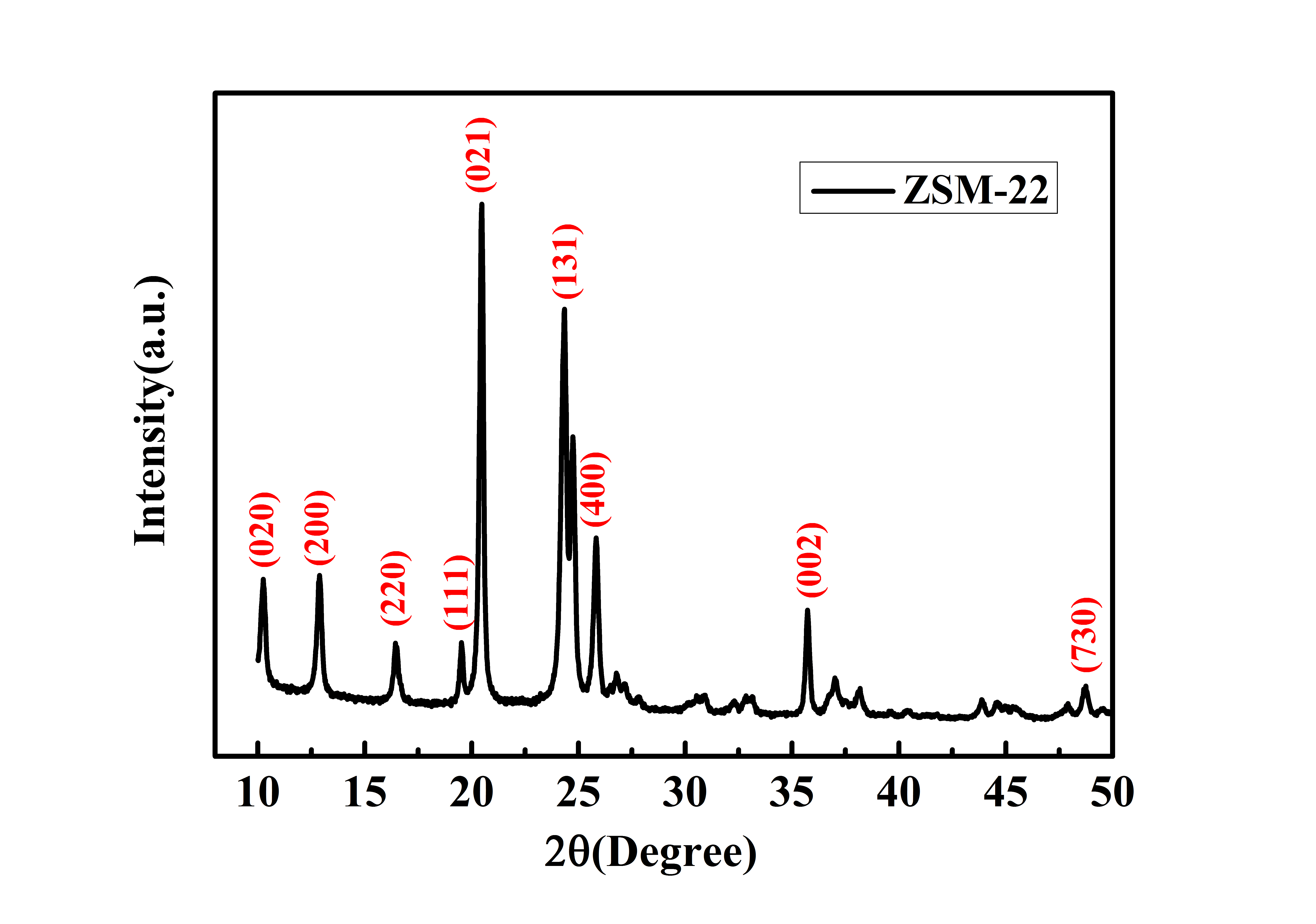 XRD (3) of ACS Material ZSM-22
3. Application:
Catalyst, Paraffin Isomerization
Disclaimer: ACS Material LLC believes that the information on our website is accurate and represents the best and most current information available to us. ACS Material makes no representations or warranties either express or implied, regarding the suitability of the material for any purpose or the accuracy of the information listed here. Accordingly, ACS Material will not be responsible for damages resulting from use of or reliance upon this information.
FAQ
What is ZSM-22?
ZSM-22, an orthorhombic high silica zeolite (Cmcm, a = 13.86 ± 0.03Å, b = 17.41 ± 0.04Å, and c = 5.04 ± 0.02Å), has a framework consisting of 5-, 6- and 10-rings. The structure contains ferrierite sheets of the type previously found in ZSM-5, ZSM-11 and ZSM-35 and sheets of 6-rings similar to those of the rare zeolite bikitaite. The channel system is linear unidirectional and one-dimensional (noninterconnecting) with 10-membered ring openings which are 5.5 × 4.5 Å. The 10-ring channels are smaller than those found previously in ZSM-5, ZSM-11 and ZSM-35. [1]
[1] Kokotailo, G. T., et al. "The framework topology of ZSM-22: A high silica zeolite." Zeolites 5.6 (1985): 349-351.
Research Citations of ACS Material Products
Zhou, Yuping, et al. "Selective conversion of castor oil derived ricinoleic acid methyl ester into jet fuel." Green Chemistry, vol. 18, no. 19, 2016, pp. 5180–5189., doi:10.1039/c6gc00942e.
Gołąbek, Kinga, et al. "Standard and rapid scan infrared spectroscopic studies of o-Xylene transformations in terms of pore arrangement of 10-Ring zeolites – 2D COS analysis." Dalton Transactions, vol. 46, no. 30, 2017, pp. 9934–9950., doi:10.1039/c7dt00644f.
Kim, Jaeheon, Seung Won Han, Jeong-Chul Kim, and Ryong Ryoo. "Supporting Nickel To Replace Platinum on Zeolite Nanosponges for Catalytic Hydroisomerization of n-Dodecane." ACS Catalysis 8, no. 11 (2018): 10545-10554.
Bello Jurado, Estefanía. "ESTUDIO DE TRATAMIENTOS ÁCIDO/BÁSICOS EN ZEOLITAS MONODIMENSIONALES. CORRELACIÓN ENTRE PROPIEDADES TEXTURALES Y ACTIVIDAD CATALÍTICA." (2019).