Product Detail
ZSM-23 (zeolite socony mobil-23) is a high-silica zeolite molecular sieve developed by the Mobil Oil Company. Zeolites are fascinating crystalline, nanoporous materials used in various applications including catalysis over gas separation and ion exchanges. Zeolite materials can be found in nature and they can also be synthesized.
ZSM-23 has an MTT framework. It has pores defined by parallel channels that have cross-sectional dimensions of about 4.5 angstrom by about 5.2 angstrom. Zeolite ZSM-23 and other MTT framework materials have significant commercial potential because of their catalytic activity and ability to dewax paraffinic hydrocarbons. ZSM-23 from ACS Materials meets all our rigorous quality standards and is prized by researchers worldwide for purity and consistency.
1.Characterizations
Product Name:

ZSM-23

(Zeolite framework type: MTT)

Length* (nm):

100-250

Diameter* (nm):

40-50

SiO2/Al2O3 Molar Ratio

~80

Crystallinity:

>95%
*These data are based on the SEM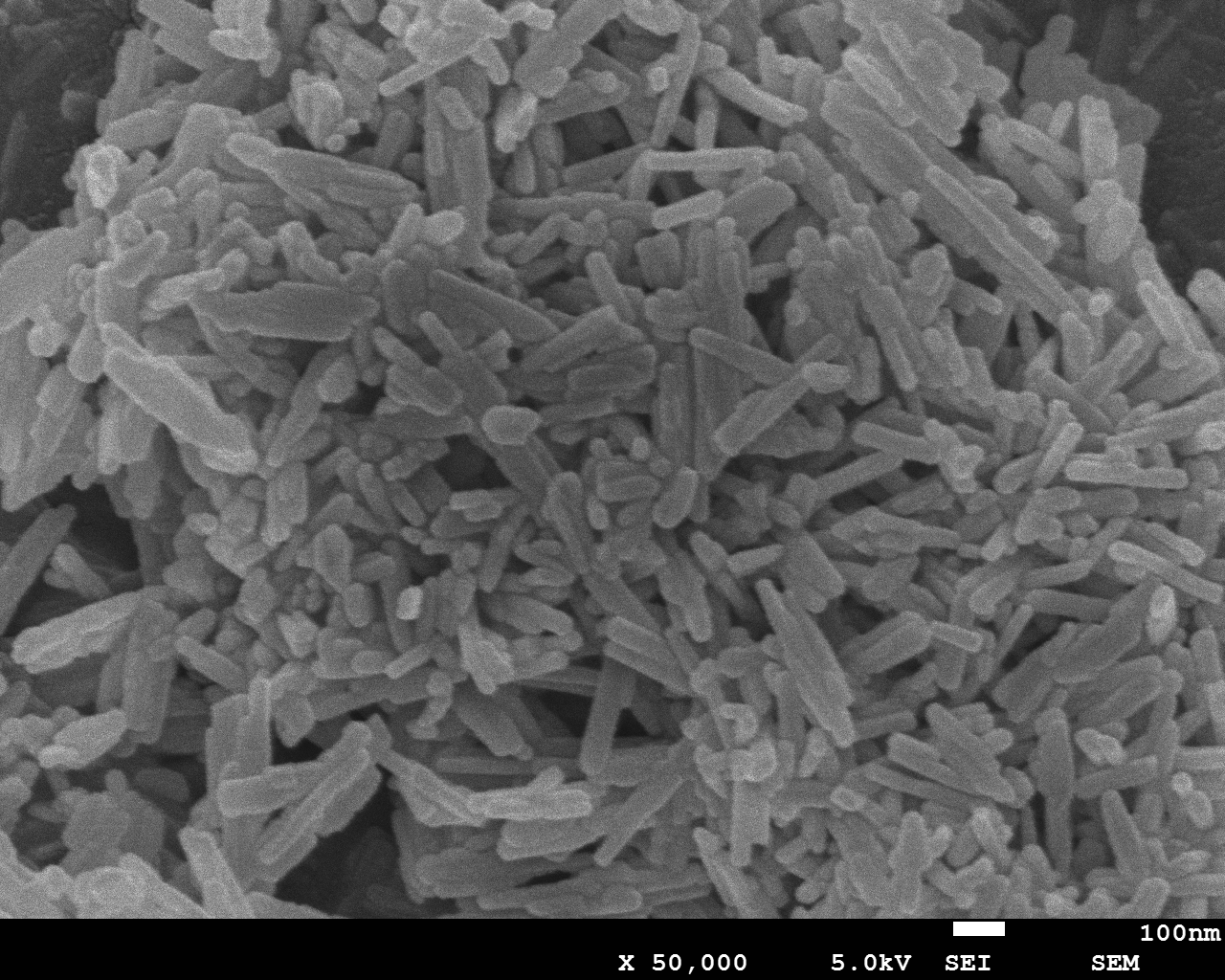 Typical SEM Image of ACS Material ZSM-23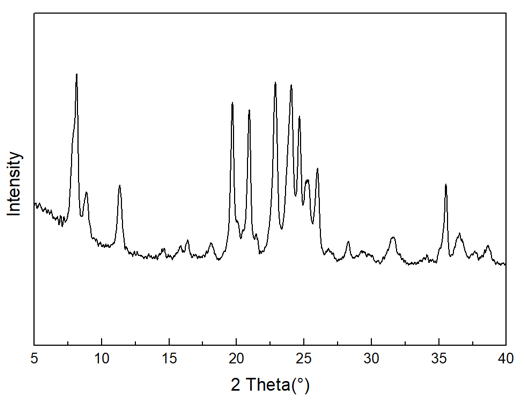 Typical XRD of ACS Material ZSM-23
3. Application Fields
1) Catalyst
2) Lubricating Oil Hydroisomerization
3) Butene isomerization
4. Storage
Keep container tightly closed in a dry and well-ventilated place.


Disclaimer: ACS Material LLC believes that the information on our website is accurate and represents the best and most current information available to us. ACS Material makes no representations or warranties either express or implied, regarding the suitability of the material for any purpose or the accuracy of the information listed here. Accordingly, ACS Material will not be responsible for damages resulting from use of or reliance upon this information.