Product Detail
CAS No. 1318-02-1
Al-MCM-41 is a member of the ExxonMobil M41S family of mesoporous molecular sieves. Researchers at Mobil in the 1980s were on a quest to find better molecular sieves when they discovered a group of nanostructured mesoporous materials. Mobil Composition of Matter (MCM) 41, the hexagonal phase, is a widely used and studied member of this family.
Mesoporous silicates, such as AL MCM 41, have a large surface area and large pore size within an ordered array of cylindrical mesopores. This morphology increases the likelihood that a reactant molecule in solution can make contact with the surface of a catalyst and react. It also ensures the reactant molecules are small enough to diffuse into the large pores. As such, Al-MCM-41 is an excellent option for use as a catalyst or catalyst support, as an adsorbent, or as a component of guest-host chemistry.
Al-MCM-41 from ACS Material is synthesized via the hydrothermal method and comes calcined and ready to use. Our advanced material experts are available to answer any of your questions about Al-MCM-41 or any of our other molecular sieves. For the best quality, selection, service, and price, trust ACS Material.
Preparation Method
Hydrothermal synthesis method
Characterizations
| | |
| --- | --- |
| Form: | Mesoporous |
| SiO2/Al2O3 Molar Ratio: | 25 |
| Appearance: | White Powder |
| Average Pore Diameter: | 2.7 nm |
| BET surface area (m2/g): | >633m2/g |
| Pore Volume (cm3/g): | ≥0.57cm3/g |
| Bulk Density (g/cm3): | ~ 0.14 |
This product is calcined and ready to use directly.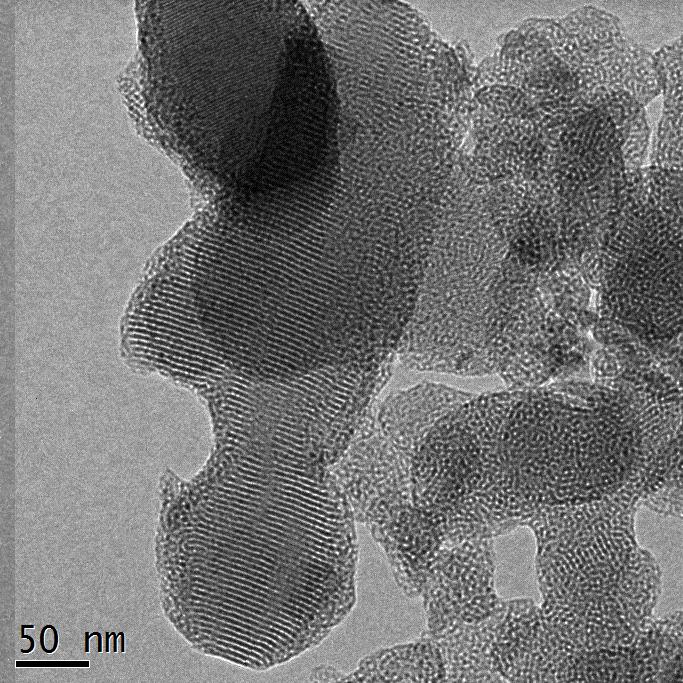 Typical TEM Image of ACS Material Al-MCM-41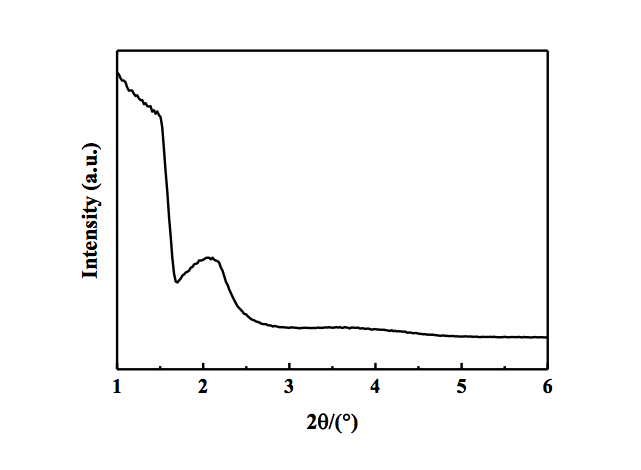 Typical XRD of ACS Material Al-MCM-41
Application Fields
1) Catalyst
2) Dye removal
3) Adsorbent
Disclaimer: ACS Material LLC believes that the information on our website is accurate and represents the best and most current information available to us. ACS Material makes no representations or warranties either express or implied, regarding the suitability of the material for any purpose or the accuracy of the information listed here. Accordingly, ACS Material will not be responsible for damages resulting from use of or reliance upon this information.
Research Citations of ACS Material Products
Drobná, Helena, et al. "Analysis of Ni species formed on zeolites, mesoporous silica and alumina supports and their catalytic behavior in the dry reforming of methane." Reaction Kinetics, Mechanisms and Catalysis, vol. 121, no. 1, Sept. 2017, pp. 255–274., doi:10.1007/s11144-017-1149-3.
Jibril, Zainab Ibrahim, Anita Ramli, and Khairulazhar Jumbri. "Al-MCM-41 Based Catalysts for Transesterification of Jatropha Oil to Biodiesel: Effect of Ce and Zr." Journal of the Japan Institute of Energy 97, no. 7 (2018): 200-204.
Jibril, Z. I., A. Ramli, and K. Jumbri. "Preparation and Characterization of Ce-Zr/Al-MCM-41 Bimetallic Catalyst for Transesterification of Jatropha Oil to Biodiesel." In IOP Conference Series: Earth and Environmental Science, vol. 168, no. 1, p. 012013. IOP Publishing, 2018.