Bio MoS2 Suspension in Water
Product Detail
NOTE: Due to a short shelf-life, Overnight Priority shipment is required. 
Bio MoS2 from ACS Material is a layered graphene-like nanomaterial that shows exciting potential in electronic applications including lithium-ion batteries. Our Bio MoS2 suspension in water demonstrates long-term thermal, pH, and storage stability. This improved biological stability makes Bio MoS2 a good alternative to GO or rGO in a variety of biomedical and bioengineering applications such as biosensors, drug delivery, bioresearch, and more.
ACS Material supplies high-quality nanomaterials to researchers and engineers around the world. Our quality and purity standards are unmatched. Our customer service team is available to answer your questions, provide detailed product specifications, and assist with customized requests. Because of the nature of Bio MoS2, we require priority overnight shipping. Shop ACS Material today for the latest innovations in nanomaterials.  

New Biomaterials are available now!
1. Preparation Method
Shear Exfoliation using biological agents
2. Characterizations 
| | |
| --- | --- |
| Size (sheets): | 0.3µm |
| Average Thickness: | Mono-few layers |
| pH: | 7 |
| Platelet Concentration: | ≈ 1 mg/mL platelets |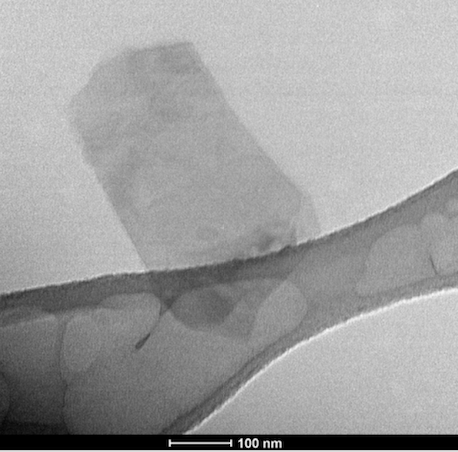 Typical TEM Image of ACS Material Bio MoS2 Nanosheet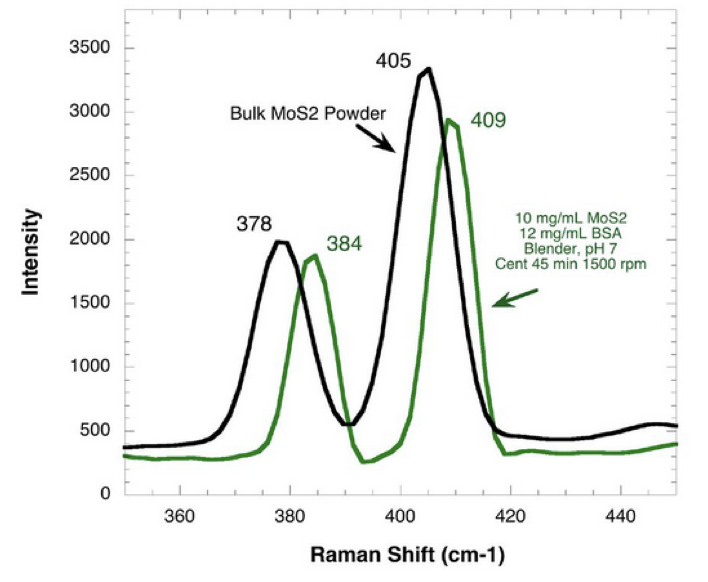 Typical Raman Spectrum of ACS Material Bio MoS2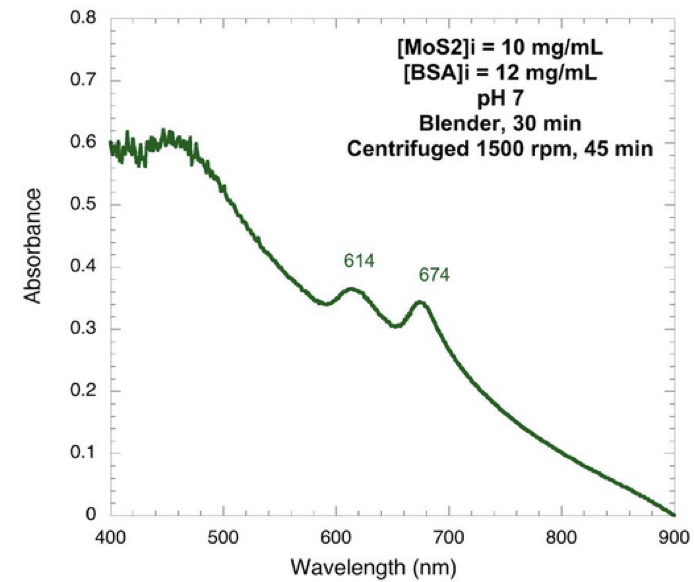 UV-Vis Spectra of ACS Material MoS2-BSA Dispersion
3. Application Fields
1)      Solar devices
2)      Biosensors
3)      Bioelectronics
4)      Drug delivery
5)      Bioassays
6)      Biological research
Disclaimer: ACS Material, LLC believes that the information in this Technical Data Sheet is accurate and represents the best and most current information available to us. ACS Material makes no representations or warranties either express or implied, regarding the suitability of the material for any purpose or the accuracy of the information contained within this document. Accordingly, ACS Material will not be responsible for damages resulting from use of or reliance upon this information.