Disposable Face Mask for Kids (20pcs/pack)
Ship in 1 business day. Order Now!
Product Detail
Product Overview
Our kids disposable face masks contain 3 layers: an inner soft absorbent non-woven fabric, a middle melt-blown material that acts as a filter and an outer hydrophobic non-woven fabric. A 3D curved design provides both secure fit and 360o protection. Comfortable and easy to breathe. The particle filtration efficiency (PFE) is ≥90% and the bacterial filtration efficiency (BFE) is ≥95%. These are NOT surgical masks and NOT for medical use. It is not intended as a replacement for medical-grade personal protective equipment. Please follow other recommended measures to stop the community spread of any viruses including keeping social distancing, washing hands and refraining from touching your face.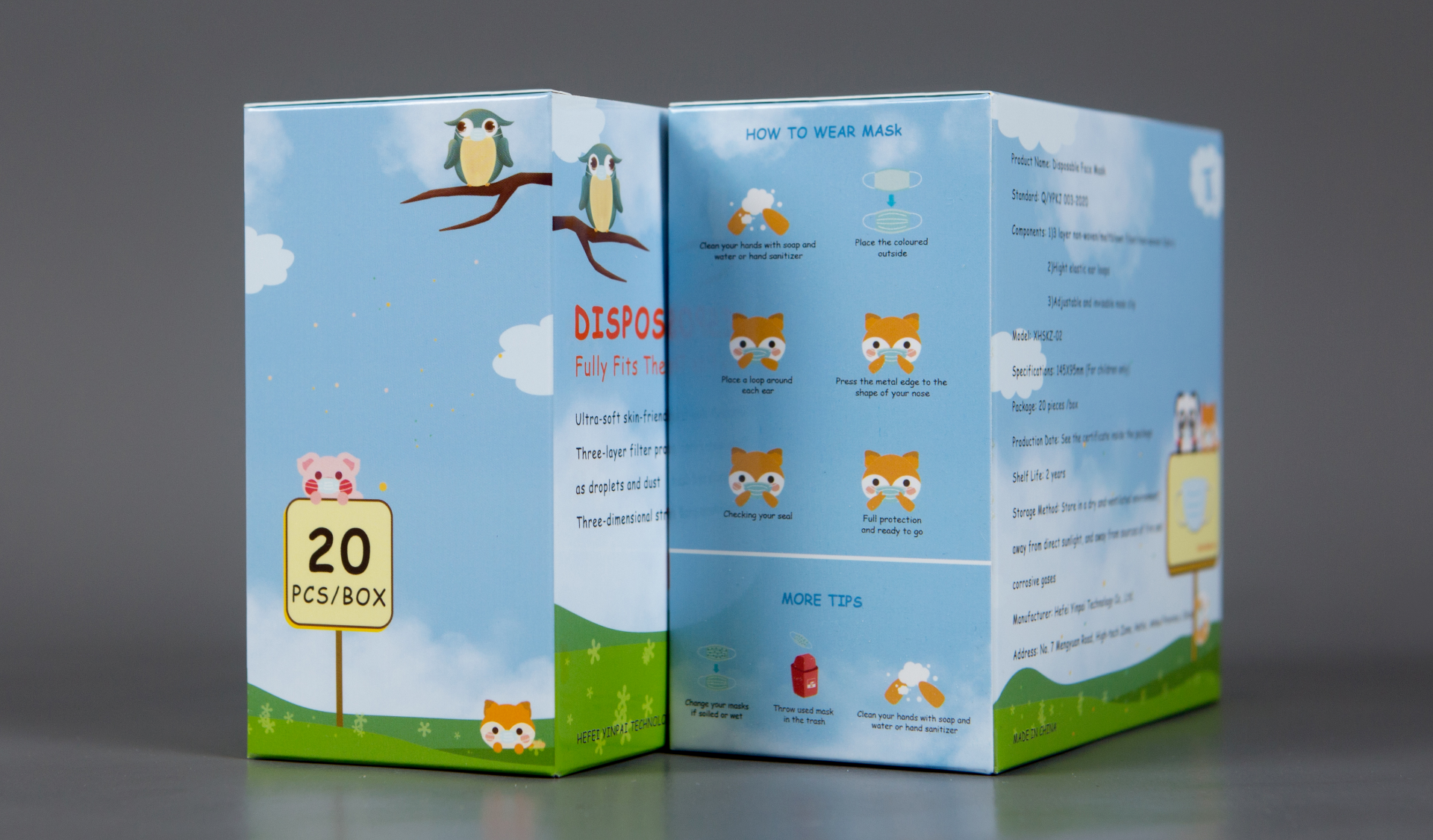 Specifications
| | |
| --- | --- |
| Product Name: | Kids Disposable Face Masks (Non-medical) |
| Brand*: | YINPAI® |
| Type: | 3-layer Ear Loop Mask |
| Size: | ~14.8cm x 12..5cm (see measurement below) |
| Package Size: | 20 pieces per box |
| Adjustable Nose Clips: | Yes |
| Country of Origin: | China |
*ACS Material LLC is the sole distributor of YINPAI in United States.
Face Sizing Guide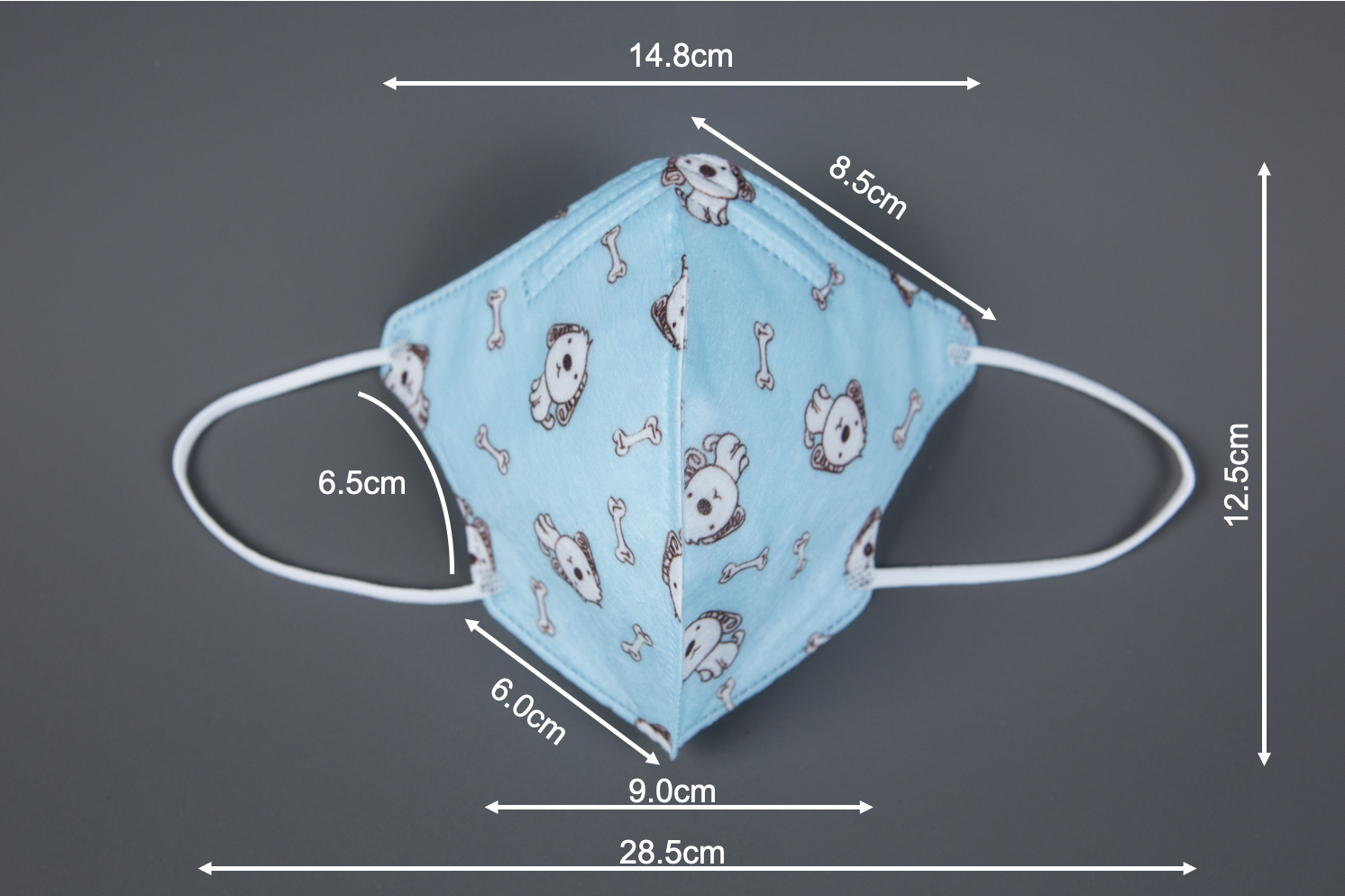 Note:
1. Non-Sterile and single-use only; This is NOT a surgical mask.
2. Not a toy
3. Not suitable for young children under age 2
4. Not for anyone who has trouble breathing
5. Not for anyone who is unable to remove the mask without assistance.
6. All sales are final. No exchanges and no returns.
Disclaimer: ACS Material, LLC believes that the information listed here is accurate and represents the best and most current information available to us. ACS Material makes no representations or warranties either express or implied, regarding the suitability of the material for any purpose or the accuracy of the information contained within this page. Accordingly, ACS Material will not be responsible for damages resulting from use of or reliance upon this information.