Nano Porous Carbon Film (NCS)
Product Detail
Nano porous carbon scaffold film (NCS) is a new type of carbon material. The basic components are carbon 91-95%, oxygen 4-8% and hydrogen 1%. If necessary, the carbon content can be further increased to 99%. Hydrogen and oxygen exist on the surface of the pore wall in the form of hydroxyl groups, and about 50% of the surface carbon atoms are connected with hydroxyl groups.
The advantages of NCS nano porous carbon membrane are as follows:
(1) Good conductivity
The carbon content in NCS is between 91-95%, which can be further increased to 99% if necessary, and has excellent conductivity (2-10 s / cm).
(2) Orderly internal structure
The internal structure of NCS is a three-dimensional through pore structure. The size and orientation of pores are very orderly, which is conducive to the diffusion of reactants and products.
(3) Strong controllability
The pore size of NCS is adjustable, which can be accurately regulated in the range of 10-1000 nm. The pore size of connecting holes between holes can also be regulated in a certain range, and micron pore structure can be introduced into NCS. The thickness of NCS can be adjusted in the range of 10-100 µ M. Chemical groups can also be modified inside NCS channels to realize the regulation of hydrophilicity and hydrophobicity.
(4) Excellent processing performance
NCS has certain mechanical strength and toughness, and is easy to process and shape without adding binder.
1. Preparation Method
Casting method and template method
2. Characterizations
SKU

Pore size (nm)

Pore neck width

(nm)

SBET

(m2/g)

Sexternal

(m2/g)

Smicro

(m2/g)

Smicro/

SBET (%)

VNSI

(mL/g)

Vmicro

(mL/g)

Vmicro/

VNSI(%)

CNCS2101

~115

12

246

202

43

18

1.24

0.021

1.7

CNCS1501

~52

10

268

218

50

19

1.71

0.025

1.4

CNCS1201

~20

7.6

472

405

67

14

2.10

0.031

1.6

CNCS1101

~10

5.7

650

573

66

10

2.10

0.031

1.5
S: Surface area; V: Volume; D: Diameter.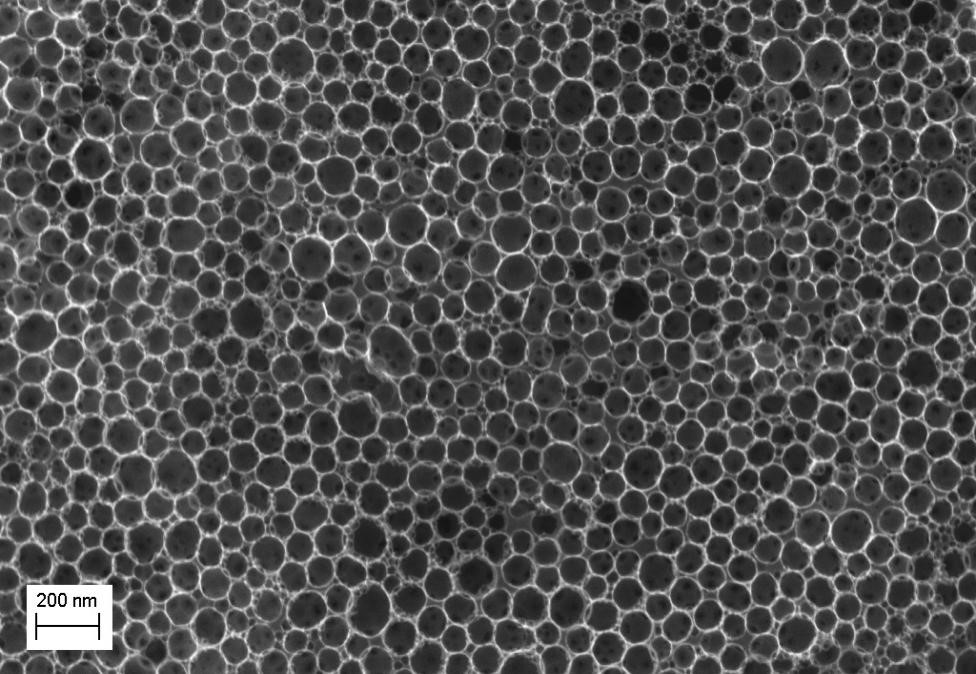 Typical SEM Image of ACS Material Nano porous carbon film (NCS)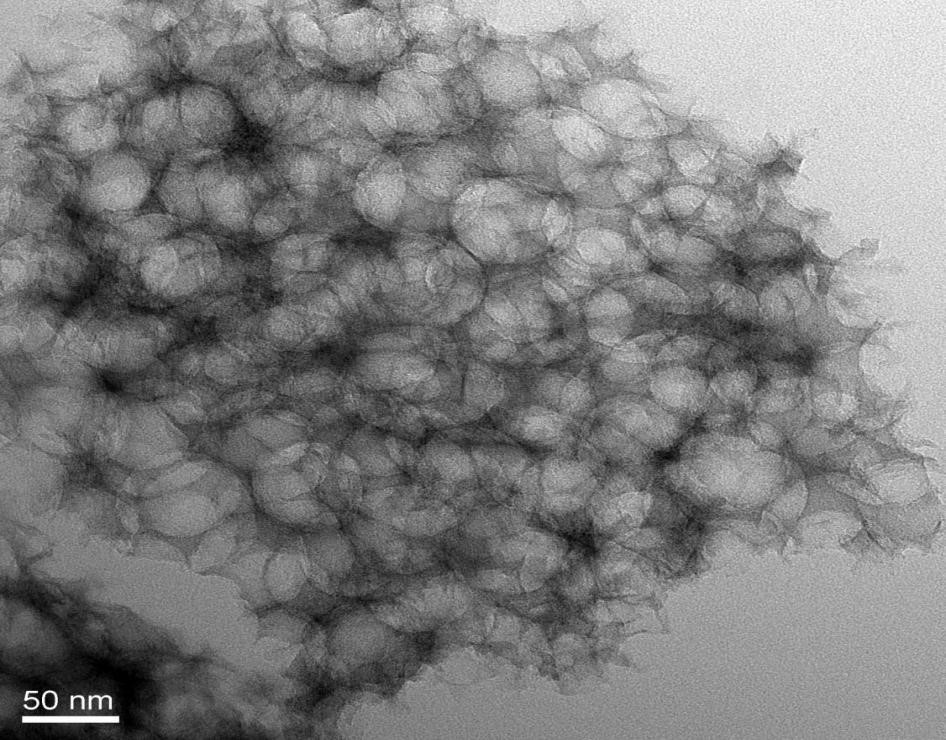 Typical TEM of ACS Material Nano porous carbon film (NCS)
3. Applications
Super capacitors, hydrogen fuel cells, etc.
Disclaimer: ACS Material, LLC believes that the information in this Technical Data Sheet is accurate and represents the best and most current information available to us. ACS Material makes no representations or warranties either express or implied, regarding the suitability of the material for any purpose or the accuracy of the information contained within this document. Accordingly, ACS Material will not be responsible for damages resulting from use of or reliance upon this information.